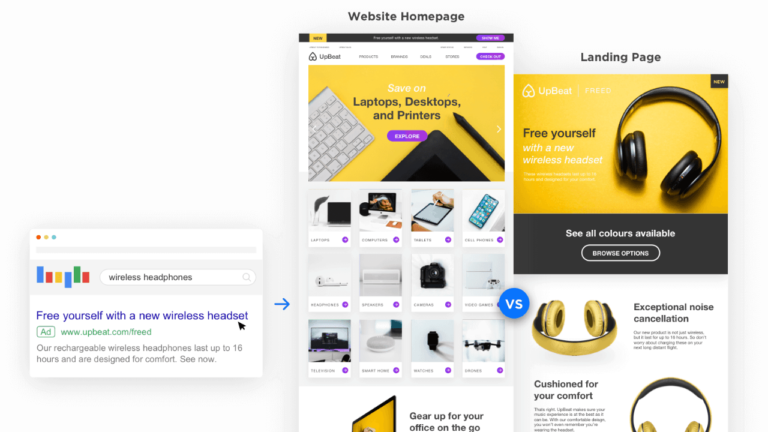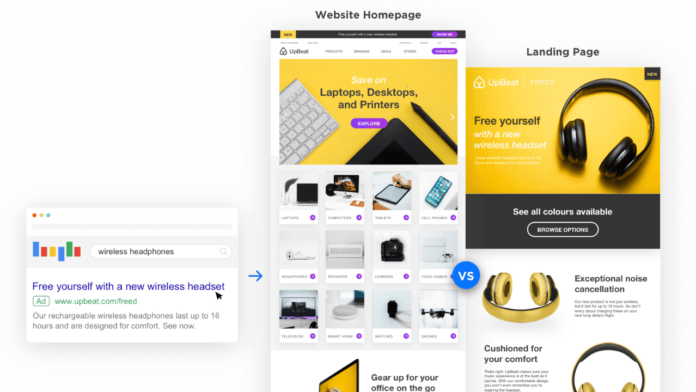 As you already know how important is digital marketing is, making a perfect landing page that has high conversion rates is also important. As you're looking for best landing page builders, here's a list of six simple page builders, that help you craft pages with ease.
These selections are made based on their features availability, reasonable price, was off doing and ability to customize. We've compiled this list of best page builders, that is optimized for SEO and help you convert your visitors into customers as much as possible. So check them out.
LeadPages Landing Page Builder
Whether it's increasing your product exposure or compiling more email lists, Leadpages is a good choice for convincing your visitors to your goal. With a drag-and-drop editor, you can add every essential marketing tool onto your page, and see them automatically optimized for all platforms.
You can checkout opt-in, landing, thanking etc pages as you desired, and you even reflect changes across all relevant pages if needed.
It's praised for being simple and able to have more conversation rates, thus justifying your ad budget.
Instapage
While making a landing page appealing is your duty, makers of Instapage has made this builder appealing to you initially. This one's widely heard in the page building community, and it justifies its popularity. Besides having all the essential features for building an attractive page, Instapage is praised for its in-depth analytics of your page's performance.
Instapage has heat maps to check website clicks, AdMap for visualising your ad campaigns, A/B testing to check two versions of your website and more. All these will help assess your landing page and act accordingly. It gives you two plans as Business and Enterprise, so you can pick the one according to your preferences.
You shall get a free SSL certificate your page, and simple integration with all email marketing services. While the Business plan is fixed for $149/month, you can customize the Enterprise plan as per your needs.
Unbounce
This one gives you power to dig deep. Unbounce will let you design each column of the page on desired templates. Besides having all essentials, you can schedule offers and target users with URLs, cookies and location. You can make few actions automated, when it's triggered by your visitor.
You can access royalty-free images from thousands of albums, hundreds of fonts and can even clone your website. There's an inbuilt image optimizer and page AMP converter. You can do A/B testing and see real-time analytics.
Landingi
This simple page builder gives a wide range of tools to customize your webpage completely. Adding to this, you also get access to over 200 templates, images, icons, fonts and other elements from its extensive library. You can setup lightboxes wherever you want, and appeal or explain to your visitors with simple engaging animations.
You can duplicate your original page with one-click and make experiments on it to set them on the original. Read more about what it's offering in our in-depth review.
GroovePages
Though the customer page of GroovePages isn't that attractive, it can give you the power to make your customers landing page attractive. It's old but has been constantly updating its toolset to tune your page powerfully. It's reliable, simple and comes from the makers of WebinarJam, who're building marketing tools since so long.
A special feature here, Grayscale Wireframe, where you can completely grey out the page to highlight a particular section, making it more noticeable. You can add timers, pop-ups, call buttons, etc to make your audience more engaging. Read more about GroovePages here.
Thrive
Thrive Page Builder is so effective for WordPress users, as it's available as a plug-in or a standalone tool. It's got extensive tools for crafting every part of your website, and comes with Shapeshift and Thrive Architect. These two will help mend every part and corner of your page.
You can add additional pages for specific purposes and customize them to the core like you can do with your 404 error page even! Read more about Thrive Page Builder here.
Closing with a tip, we always suggest you pick annual plans if purchasing, as they reduce the monthly billing significantly. While this is recommended for long-term marketers who often use page builders, one-off users can try a month pack on your quick work. But that may not be sufficient, as your business needs visitors coming regularly.
And yeah, you try the free trial (available in almost all the page builders above) before making the purchase and see if fits your needs.
Do i need a landing page builder with optinmonster?
No, Optinmonster have inbuilt landing page builder. But, the optinmonster is used to create the squeeze page builder, means to capture more email or subscriber. There are some limitation with the optinmonster as well, but you can integrate it with other page builder for that.
Does constant contact have a landing page builder?
Yes, constant contact have a squeeze page builder, but only to capture leads. That means their landing page builder not advanced as most of the users needs. Their basic email capture page builder helps most of the time to capture leads.
Can you use a/b testing with landing page builder?
Most of the landing page builder have inbuilt a/b testing tool. But there is difference between what variable you wants to include in the comparision. Like you can to use Headline, image, body text, color etc. The unbounce is best for the a/b testing.