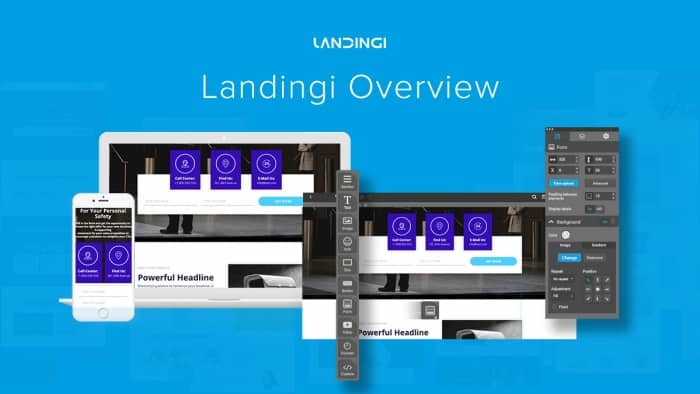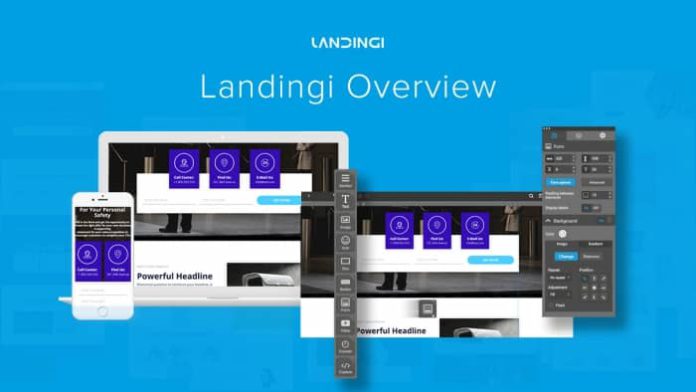 Online marketing is so critical that there are tens, if not hundreds of page builder services rose up to let you make your custom landing page. Whether it's your webinar, product promoting, or merely a customer interaction; you have page builders that let you make your attractive page without any coding skills.
When crafting a website, you may confuse theme builders with page builders like Landingi, as there's a slippery difference between them. The theme builders deal with setting a simple layout for your website, which includes dealing with a fixed (and customizable) sidebars, header, footer, boxes, etc. And with page builders, you'll be given all options to customize the entire page of your desire. This is giving more power to craft your landing page to be more appealing and get your viewers converted.
Why Choose Landingi
Simple, it's the most flexible page builder out there, so why choose others? Well, if you don't believe it, walk with us through its features.
Wide range of templates
Landingi got over 200+ templates to choose from, which set almost everything on your page. And most importantly, they all are incredibly customizable. So you can edit even the tiniest parts of your page. And that's not all; it's got a vast library of images, icons, and fonts to choose from. These things give you the maximum power you need so that you can create an appealing page for your customers.
Try setting interactive icons and images along the way and communicate with your customers in several styles. Depending on the nature of your product and your intentions, you can pick from the massive catalog of choices.
Drag and Drop Editor
When you hear something like drag and drop, you should perceive that as simple. Landingi's page editor is the brightest tool to be used, as it's drag-and-drop and customizers are simple to perform. So, pick your desired templates and images from its vast library and simply drop it wherever you like on the page.
Set lightboxes and move pages
Apart from simple images and icons, you can create entry-level animations like lightboxes. These would be more interactive, as setting an automated lightbox with confirmation of next move like a pop-up, is better than dragging users to another page. Further, you can copy or move a part of the entire section of a page to another place.
Customize, Customize and More Customize
We're telling it again, as the power of Landingi lies more in its customization features. You can make a one-click duplicate of your page and experiment on it until you get an idea. Moreover, Landingi gives you a chance to integrate your HTML, JavaScript, and CSS scripts to modify or add more elements from outside.
At last, you can check a preview (even before publishing) of your page and see what else can be added. You can also invite any of your friends or colleagues to have feedback. And, if you're still not convinced with its features, here's another offering that you can't say no.
Unlimited Leads
Unlike other landing page service providers, with Landingi you can collect unlimited leads with every plan. In landingi Lead generation, the user can analyze and manage all their leads in place. It's more work like CRM to make a more personalized relationship with your customer.
Analytics and A/B Testing 
We can integrate Landingi with google analytics and other analytics software. We can also A/B test of more than 2 variables or pages So that we can pick which landing page is working best for your customer. 
Stop Overpaying
A good thing here is, Landingi offers seven different types of plans to choose from. This wide range of choices will help you not to overpay, and save money for any other purposes. The plans named Core, Create, Automate, and Suite for businesses, Consultant, Agency, and Agency Pro.
Whether you're a freelancer, a business, or an employee, you can choose the one that suits your needs. Further, you're given the flexibility to choose the frequency of payment, like either monthly or annually. You can get 25% off if you pick the latter plan. It's so productive that it's even praised by Neil Patel, the digital marketing guru. So, why not try it?