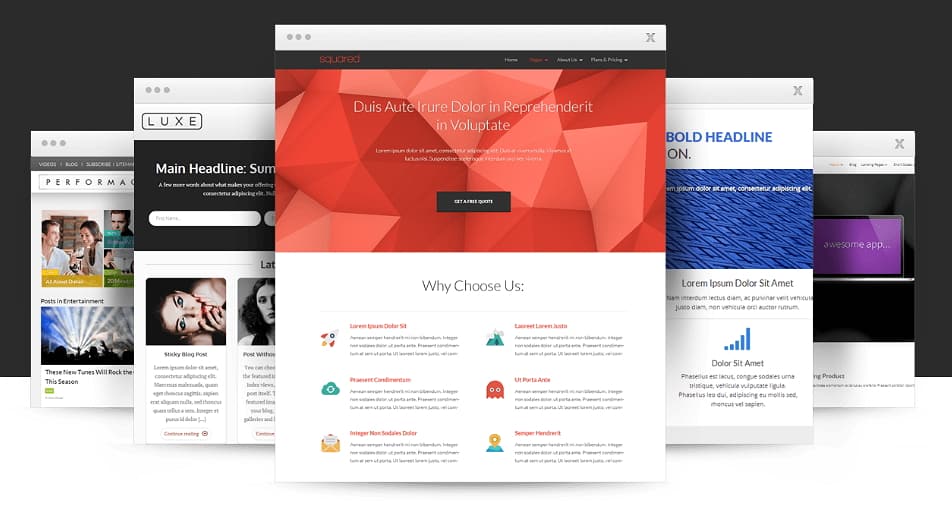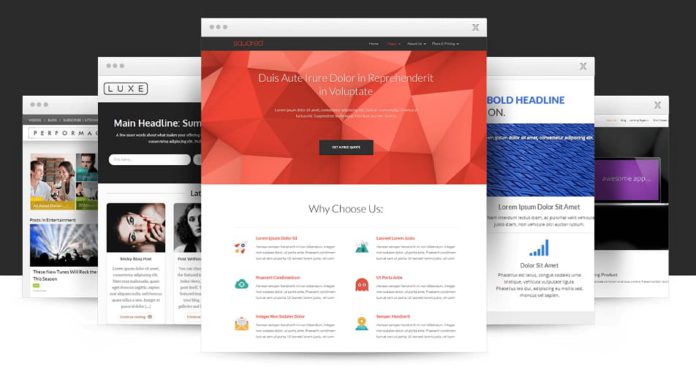 Any online business, irrespective of their product nature, is aimed at one thing at the end – Raking in more profits and satisfying their customers alongside. And this goal begins with a simple and interactive website, which should be appealing to your visitors and convert them into customers. And the websites comprise of two important elements, Theme and Pages.
While the theme is an entire layout of your website, pages are the platforms that visitors land on and convert into customers if liked. So, building a website with such an appealing theme isn't that easy as you think, as you should be learning some coding and creative skills to craft an alluring landing page.
Well, this is an old saying actually, as the world we're living in today is full of choices. One doesn't need any coding skills to design a theme, as they're numerous theme builders with in-built templates to drag-and-drop, and set up a website in hours! But the catch here is, picking the right service.
If you're pouring in money, the service you choose should be justifying that price. Hoping that you've realized the importance of front-end visual theme, here our suggestion which we tried, and resulted as cool – Thrive Theme Builder.
What Can Thrive Theme Builder Do?

With Thrive Theme, you can edit and customize your entire website's appearance. It gives you complete control of editing almost every element of your website.
Thrive Theme Builder will be coming with Shapeshift, which is a tool to help edit your onsite features. With these combinations, you can drag-and-drop the simple theme of Thrive which will have a blog list page, a blog archive page, a default page, a standard post page, and a 404 page. All these pages serve in different situations.
For example, the blog list page will be the customer-facing UI, whereas the archive page will be storing all outdated content, which can retrieve when needed. A standard post page to type and edit your content and a 404 error page to display to visitors whenever there's an unforeseen downtime.
And guess what, all these pages can be further customized too. The options you'd get to edit will be Headers, Footers, Top and Bottom areas, Sidebars, Tables, and Content areas. There's a custom Menu tool, shared styles and a smart color technology to even color your fonts as you desired.
Honestly, though Thrive Builder is sufficient to customize the whole website theme, there might be a slight unease one can feel, caused by the Theme builder's inability to customize tiny particles of the website. But, Thrive brings yet another complementary along with Shapeshift, called Thrive Architect, a page builder to customize even the minute portions of your website.
Thrive Architect is a plug-in, which can be installed from your WordPress plug-in library and add to the existing theme. This will enhance your power of customizing any part of your website, and make it more appealing. And the best thing of all, all these tools are SEO optimized, helping you to push your site up in the search engine rankings.
In the end, it's not just the number of creative features a software has, but how deep it lets the users customize, will also determine its likeability. And in that case, Thrive Theme Builder is rich enough to be chosen. Further, a point to note here is, Thrive Theme Builder and Architect is highly recommend for WordPress users only, as it easily integrates with the WordPress base. Further, it's suggested for entrepreneurs, marketers, and regular bloggers. So if you're one of them, here's your chance;