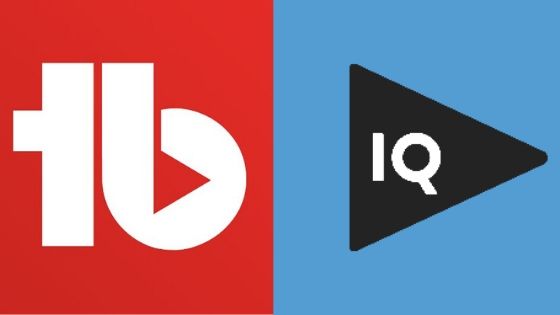 Maintaining a Youtube channel isn't that easy. If it is, you wouldn't be looking for an assistant like vidIQ or TubeBuddy, isn't it? So here you are, looking to pick one from the best YouTube marketing/managing softwares. And glad you're at the right place. We'll tell you what's mattering in both these softwares, and let you make an informed decision at the end.
Since you've made up your mind to pick one from TubeBuddy or video, knowing what both can offer, and differences over each other's offerings is critical to make a wise choice. So read through what these are;
User Interface
Both maintain a clean interface, honestly. While vidIQ's representation of tools and statistics in the home page is good, TubeBuddy does the same, by being more native. TubeBuddy replicates more of YouTube UI, thus you can surf through stats and tools easily as known. Both have browser extensions and Android apps to help creators work from their available resources. Though, a browser extension is recommended. So here, both shares one point each.
Editing Tools
Hope you wouldn't be relying much on these add-ons for editing, as these are more of a marketing tool rather than video editing softwares. Tools herein like GIF generators, custom Thumbnail makers, adding video cards and end screens are all same. But TubeBuddy pushes up more with Checklist and A/B testing features. And vidIQ makes a push with its capability of bulk exports.
These are, in TubeBuddy, you can make a list of activities you want to pass through before publishing your video. This is a checklist to make sure you're doing every necessary activity before going public. And, there's an A/B testing feature where you can set up two shots, thumbnails etc to compare and pick the better one.
On the other hand, vidIQ has got the feature of bulk edit end screens and bulk import/export metadata of your content. This is important while backing up. Yet, TubeBuddy gains an additional point over vidIQ here for having better features.
SEO
This one's a better factor to determine which is best. As these tools are primarily intended to help market your content more, having essential promotion tools is necessary. Both the platforms have Tag Explorers, which tells you suitable tags for your video. These can help push your video up in results when users search by trending tags. Further, TubeBuddy has got a Tag Sorter too, which helps in deciding which tag to be placed at first. This will be decided based on their population weightage.
Further, both platforms let you share your content to your Facebook page, just as native. TubeBuddy has got yet another advantage of Auto Translator, which translates your tags and subtitles of your video. Summing up, TubeBuddy gains an extra point over vidIQ here.
Competition Tracking
It's important, as knowing your peers better, would give you a hint on what to do next. Both vidIQ and TubeBuddy will let you know how your competitors are performing and what tags they're using. So, you can copy some of their tags and push yourselves up too. Further, vidIQ has got a Trend Alert Tool to learn what's trending, giving you an idea to pick up some of that rapid popularity. So, an extra point for vidIQ here.
Auditing
Both TubeBuddy and vidIQ have similar auditing tools to help you realise what's pulling your site. Tools like Channel Health checkup, content scans, meta and title checks etc will let you know what factors are against policies and acting as bottlenecks.
Things that aren't competent enough, can be modified to something that's suggested by SEO to make it better. TubeBuddy's got tools like Demonization checks and Channel Valuation check to know what's breaking your revenues and how much your channel is worth. Thus, TubeBuddy gains an extra point here.
Pricing
One of the important aspects of all, pricing. Though both platforms are having freemiums, they're still limited. You might have your basic job done with free plans, but could be missing important tools like SEO, Auditing etc. And when your channel is growing, these free plans feels limited and worthless. So, upgrading to paid plans will be worth.
If these factors didn't help you yet, read our in-depth review of TubeBuddy and vidIQ of how their features are helpful.
TubeBuddy's got Pro ($9/mon), Star ($19/mon) and Legend ($49/mon) plans according to your needs. Similarly, vidIQ has Pro ($7.5/mon), Boost ($39/mon) and Boost+ ($415/mon) plans for individuals, groups and agencies respectively. So, choose the one that suits your needs. From our perspective, TubeBuddy gains more points and is worth it's pricing. But if you're an agency and having bulk things to execute, you may go for vidIQ's high-end plans.
Try them here: TubeBuddy | vidIQ
After all, both are intended to save your precious time in post-video activities. And before you think YouTube permits using these tools, they're certified by YouTube itself! Thus, assured to be good. They won't interfere with your content and even make it better if possible.