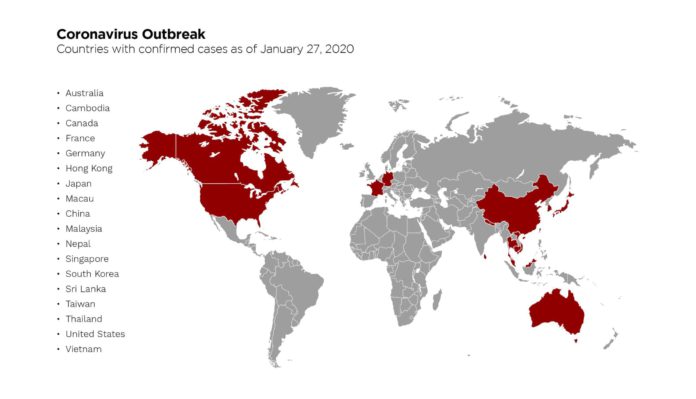 Coronavirus Stats: Novel Coronavirus has caused enough havoc already. The bloody virus is spreading like a wildfire and doesn't seem to be halting anytime soon. The USA and European nations took the worst hit, followed by China and others. Eventually, it led many nations to lockdown themselves as a precaution to avoid more cases.
Though China started it first, it maintained the outbreak by leveraging its technology. The nation relied on homegrown tech companies like Alibaba and Tencent to develop several technologies like thermal detectors, color coders, robots, and others to detect patients, supply them essentials without human contact, etc. All these practices led China to slowdown its infected cases and deaths below 100,000 and 4,000 respectively. This is substantial, as the one started is now able to control it.
But, on the other hand, nations like the UK, Italy, Spain, France, and Germany in Europe have taken the worst hit along with the USA. They've crossed the infected cases past 100,000 and deaths of thousands already. Italy and Spain, who've suffered the most have recorded over 15,000+ and 12,000+ deaths already. Reports tell these nations are now struggling with a lack of cremation facilities to those dead.
The grand nation, United States of America is suffering substantially too. It has already recorded 330,000+ positive cases and near 10,000 deaths. Others as the Netherlands, Belgium, Turkey, and Canada are witnessing a rapid growth of cases. Amidst of this worrisome, World Bank has been granting billions of dollars to each for aiding themselves in this pandemic.
After all, WHO has recommended many steps to ensure the spreading of Coronavirus. You can follow it's official WhatsApp handle, where the organization updates real-time statistics and even provides with useful local links. In the case of India, you can add MyGov Helpdesk for updates. The situation in India is just getting worse with 4,000+ positive cases and 100+ deaths already. The South-Asian nation is the second largest one after China, in terms of population. And is not having proper medical aid and technology to help in case of a drastic outbreak.
Note: Statistical numbers mentioned in the article are sourced from Worldometers.info. The site's been updating the lists with adequate sources supporting their reports.