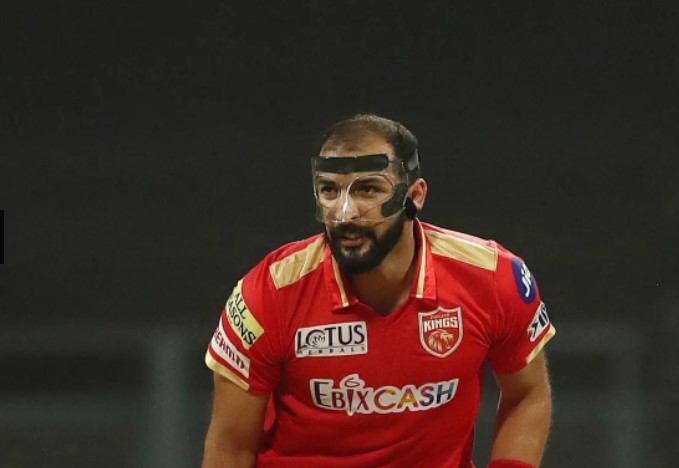 Rishi Dhawan, the Himachal Pradesh allrounder who's now playing for Punjab Kings in the IPL 2022 is seen wearing a faceguard while in a match with Chennai Super Kings.
As many fans doubted why he was wearing so and is it allowed or not? Here are the answers to all your questions;
Precaution, And A Much Needed Protection
Rishi Dhawan, the Himachal Pradesh allrounder who led his state to win the maiden Vijay Hazare Trophy this year, was seen wearing a transparent face guard while playing a match against Chennai Super Kings.
This is to protect his face from any further injury! In a recent match at Ranji Trophy, Rishi Dhawan was hit on his nose and was taken to hospital for minor surgery. Thus, he was seen wearing a faceguard as a precaution to avoid any further hits, even if accidental, to his face.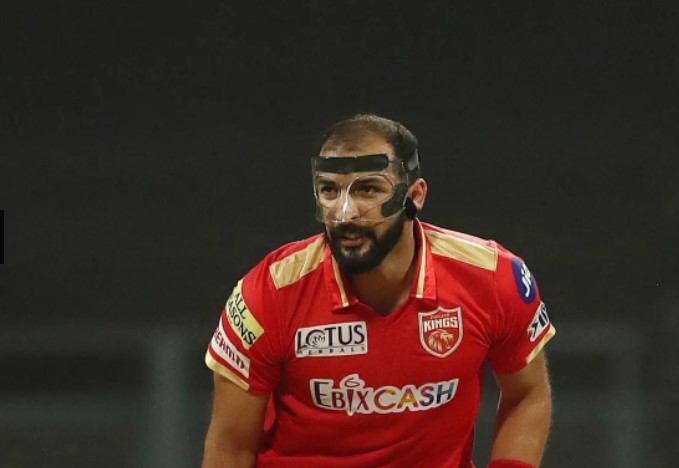 Since umpires didn't bar him from playing, bearing this gadget shouldn't be illegal. And don't wonder if you see this very often later on, as bowlers too are seen taking hits against batsmen's straight shots. Umpires too are vulnerable to such shots, so they may wear this too, one day.
After initially being picked by Mumbai Indians in 2013, Rishi Dhawan was later scooped by Punjab in 2014-16 editions. Since then, he played 26 matches and has bagged 153 runs in 17 IPL innings with a strike rate of 113.33. In bowling, he picked up 18 wickets at an average of 35.56, and with an economy rate of 7.87.
He's now playing his first match in six years, as PBKS picked him for INR 55 lakh earlier this year. He has seen a fairly good replacement to Shahrukh Khan, who in PBKS middle order has failed to deliver big despite being retained for 9 crores!