Several Dream 11 users from Andhra Pradesh have reported inaccessibility of playing the popular cricket fantasy platform, Dream 11. This is due to the amendments made by Andhra Pradesh's government in their state's Gaming Act recently. The new laws put Andhra Pradesh alongside the Dream 11 banned states of Assam, Telangana, Odisha, Sikkim and Nagaland.
Is Dream 11 Banned in Andhra Pradesh?

It certainly is. Dream 11 is a popular fantasy games platform for cricket, Football etc have now stopped working in the state of Andhra Pradesh. Dream 11 reported and sent out email notifications to all its users in Andhra Pradesh on 29th September 2020 afternoon, stating that it's ceasing access to pay-to-play leagues for Andhra Pradesh users.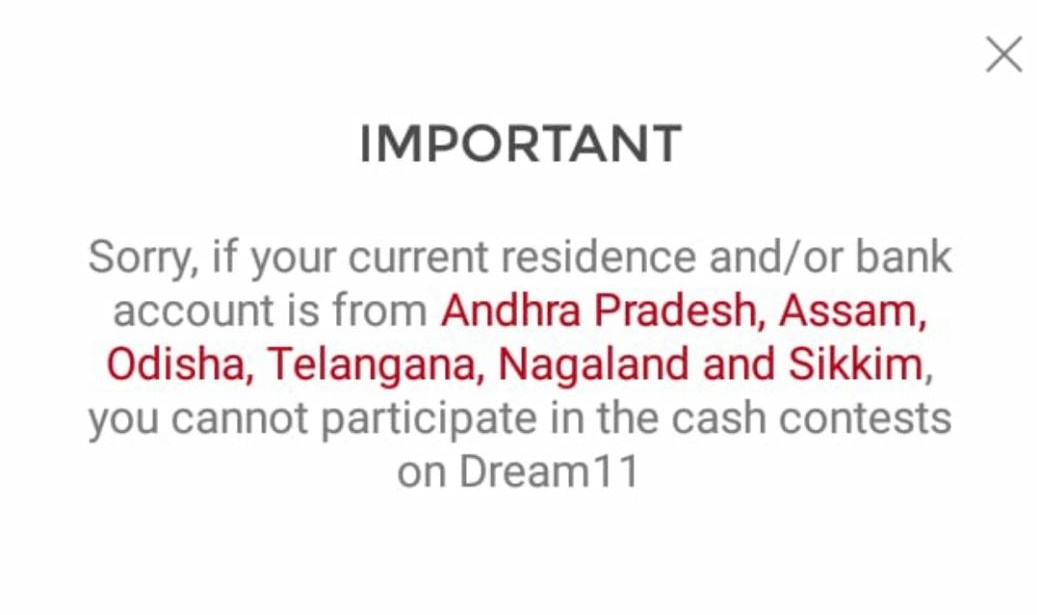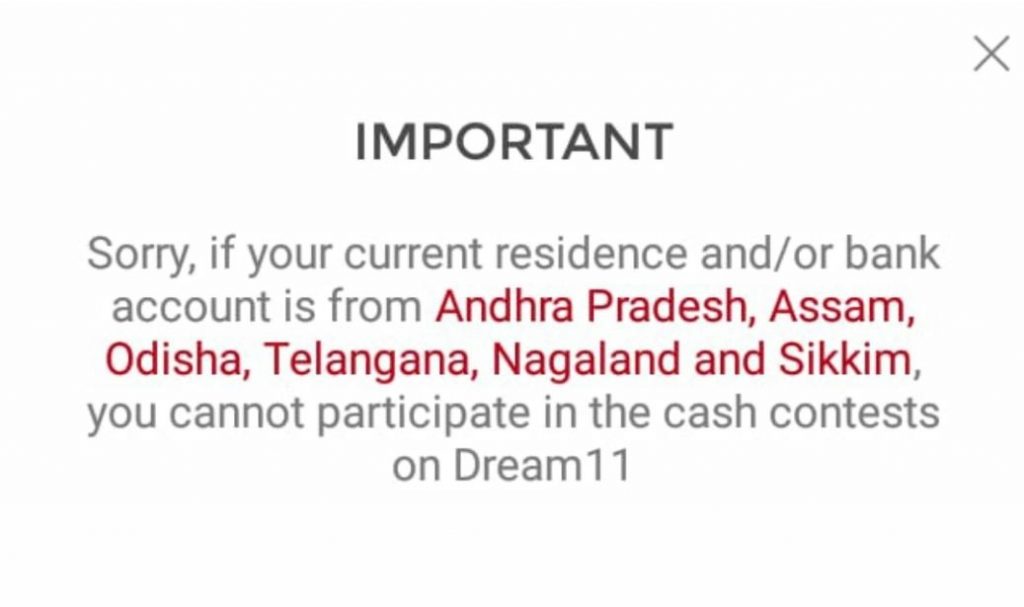 In the email sent by Dream 11, it said, "As part of an amendment passed by the state of Andhra Pradesh, certain changes have been made to the state's Gaming Act. We are currently clarifying the exact impact of the changes, but for now, all residents of Andhra Pradesh will not be able to join pay-to-play contests on Dream11."
The ban is effective from 11:30 AM on 29th September 2020. Users thereafter are not allowed to participate in "pay-to-play contests or add cash to your Dream11 account", but can join the free private or practice contests. The Andhra Pradesh government's decision is mostly similar to Google decision of kicking out the PayTM app from Playstore last week.
Regarding the current wallet balances, Dream 11 said assured the money is safe, and users who met the threshold limit of withdrawal can verify their accounts to place the withdrawal request. This move comes amidst the IPL 2020, where Dream 11 was made as to the title sponsor!