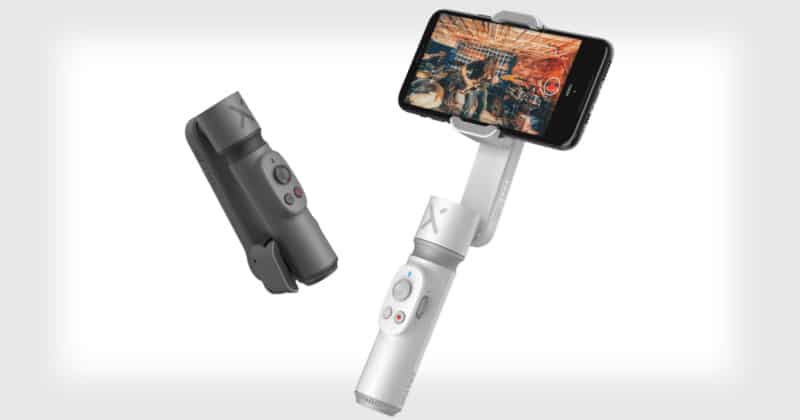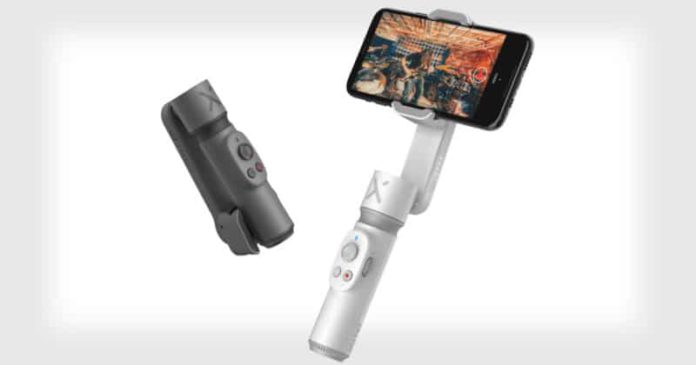 Gimbals for recording videos on smartphones have gained traction in recent years. This is mostly because content creators are realizing the importance of making a stable and clean video, which is preferred by most viewers. And since the platforms like TikTok are giving every low-budget creator a chance to become popular, they're often in search of more tools that help them make better videos.
The Smallest Smartphone Gimbal
If you want to record videos more stable, a handheld gimbal is the best gadget out there. While there are companies that are making perfect gimbals for years, what users are also requesting is it make them smaller. And here's it – Zhiyun's Smooth X, which is the smallest smartphone gimbal if you're using an iPhone. When folded, it's so compact that, it easily fits into pockets!
Gone are those days where gimbals require most of the backpack space and make travel shooters carry more luggage. This new Smooth X from Zhiyun beats the current best DJI's Osmo Mobile 3 gimbal. But, here's a catch! Smooth X is only of 2-axis, unlike DJI's Osmo Mobile 3, which is of 3-axis. This is bearable, at least by beginners.
Though the support is only for two-axis, there are the actual ones needed. Smooth X supports Pan (horizontally) and Roll (rotating) axis but lacks Yaw (vertical) axis. Hoping that you're not into any jumping game often, you can get most out of it by these two-axis. A video of how these axis works are below.
Further, it's got an extendable neck up to 10.2″, and weighs only 246 grams. It can even bear the iPhone with Moment Lens, perfectly. At the handle, it has the buttons to control the actions like recording video, controlling the axis, and for zooming. And to mention, you may miss most of its capabilities if you're not recording with its app!
Zhiyun's ZY Cami app is available in both iOS and Android and connects via Bluetooth. After installing the app and syncing it with the device, you can start recording by making a gesture, track an object and even control white balance and ISO, which are not available on the iOS native camera app.
It's chargeable through a USB Type-C cable and stands for 8-10 hours in one charge. After all, if you're able to compromise for axis support and want a tiny gimbal for any smartphone, here's it – Zhiyun's Smooth X is priced at just $59.99!