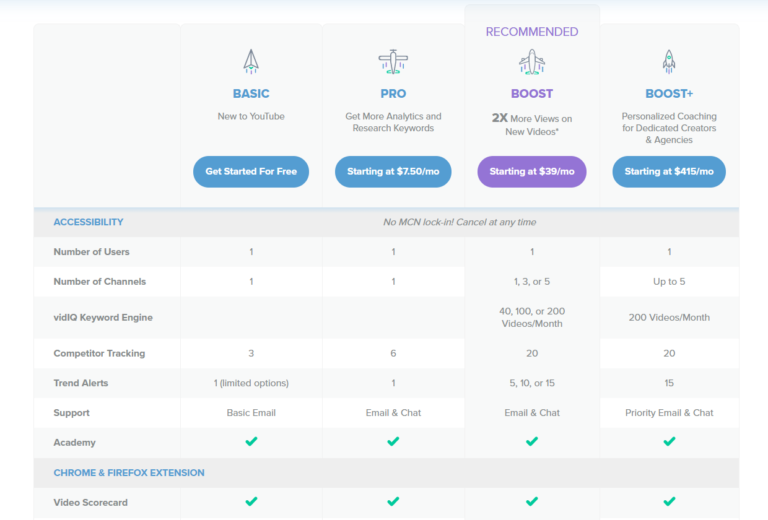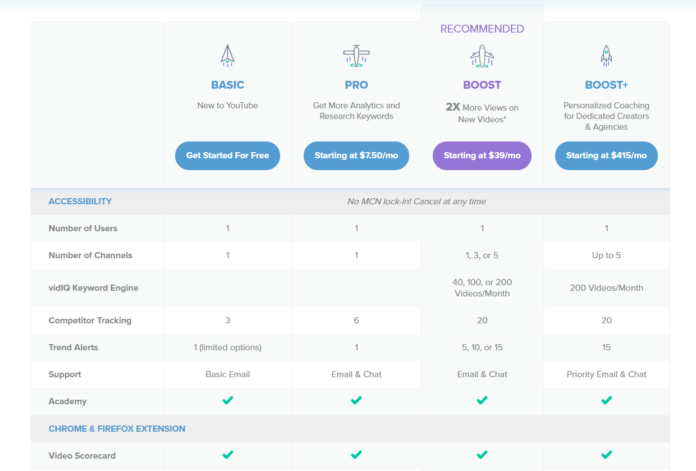 So you're a YouTuber learning more about vidIQ? Glad you're in the right place. Here, we uncover how this add-on software is helpful for post-video activities, and make it easier in reaching your goals. Starting with a basic introduction, vidIQ is a marketing tool for YouTubers, and it's an extensive set of tools that would help you manage after-video activities to increase your boost. Here's what they are;

Simple Interface
Starting with UI, vidIQ has a simple interface to deal with things. You can work on your channel via its mobile app or browser extension. Upon installing, all you need to do is just integrating your YouTube account to vidIQ. And it does the rest. You'll do be shown a clean dashboard where you can set things that you wanted to track. You can see the tools given aside and stats displaying your performance. Set goals and work.

Productivity Tools
Making Cards and Endscreens for your video is simple. You can bulk edit all those end-screens and set video cards easily wherever wanted. Further, you can bulk export and import all the metadata of your content while backing up stuff.

Competitor Tracking
Checking on your competitors once in while is important. vidIQ will automatically search your peers or lets you group your competitors and track their performances. Tools herein will let you know what's working for them and why thus helping you make better and informed decisions. You can export all the keywords they're using to apply for yours too.

Thumbnail Generator
Having a catchy thumbnail is more important than anything. Though YouTube makes one for you automatically, it isn't good sometimes. Thus, giving a sneak peek into your content in one glance should be creative and simple. vidIQ's Thumbnail Editor will help you craft the desired thumbnail like editing the borders, text, shapes etc on it.

Trend Alerts
This one's useful when you run out of ideas. If you're thinking of making a video without any niche, and desirous for obtaining more followers, know what's viewers are interested in. vidIQ's Trend Alters will let you know what's trending in any community over the past week or month. Thus, you can try grabbing some of that attention by making a video on that. You can set email alerts for knowing the trends too.

Channel Auditing
This is very helpful. vidIQ's auditing tool lets you know what's dragging your performance down. Tools here will tell about the poor meta descriptions, title mistakes, incompetent tags etc that's responsible for underperformance. You can check them like videos with least views and cause for unsubscribing, lowest retention etc. All these suggestions can be considered to improve the health of your channel.

Facebook Syndication
As an overall distribution strategy, vidIQ allows you to post your YouTube video on your Facebook handle too, just as native. This can be done while you're uploading the video to your YouTube channel, or after that. You can edit the metadata and even choose to which Facebook page you wanted to post the video to.

Real-time Checking
VidIQ's primary dashboard shows the progress of your content in real-time. All you need to do is just set the timeframe of your stats and check the recording. You can even see them in graphs, and hovering the mouse desired timeframe will show the real-time stats.
Aside from all these, there's something called Achievements dashboard, where you set and track your achievements. Whether it could be having more clicks, gaining new subscribers, or getting more views or likes, you'll be shown all of them in simple cards. These are helpful to show your client (if you're handling an others account) or sharing with your other social sites. Having this software is worthy, as it can help maximize your revenues and reach. And we're sure you'd soon notice the bumping differences in your content performance. So, why not try out?
Try here: vidIQ