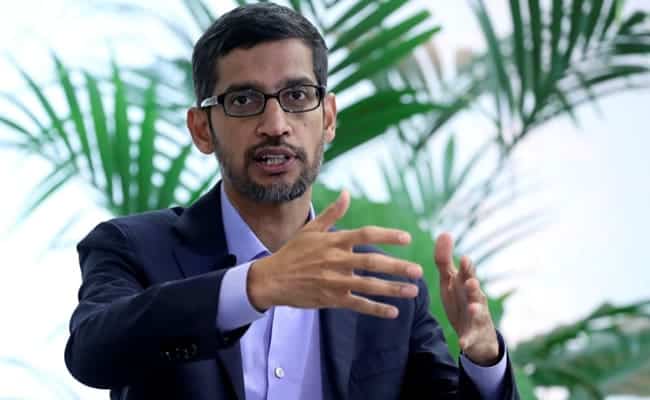 Sundar Pichai, in YouTube's Dear Class of 2020, recollected his past struggles and encourages the students not to lose hope in these hardest times. He talked about how his father spent a year's salary on Pichai's flight ticket to the US, where he attended Stanford University. Further, he also asked the graduates to be impatient and open-minded to build new things and be happy.
The Virtual Ceremony
Since the ongoing pandemic has pushed everyone to settle in their homes, YouTube has made the Dear Class of 2020 as a virtual celebration, that brings together celebrities, YouTube creators and inspirational personalities to celebrate graduates about their academic completions.
Google's CEO Sundar Pichai attended the online ceremony held yesterday, Korean pop group BTS, former US President Barack Obama and his wife Michelle Obama, singers Beyonce and Lady Gaga, activist Malala Yousafzai, former Defense Secretary Robert M Gates and former Secretary of State Condoleezza Rice.
Memories and Suggestions
In the ceremony, Sundar Pichai recalled as "My father spent the equivalent of a year's salary on my plane ticket to the US so that I could attend Stanford. It was my first ever time on a plane." Further, he talked about how the future after this pandemic could be like, and everyone should not lose their impatience to create new things.
He said, "There are probably things about technology that frustrate you and make you impatient. Don't lose that impatience. It will create the next technology revolution and enable you to build things my generation could never dream of. You may be just as frustrated by my generation's approach to climate change or education. Be impatient. It will create progress the world needs."
He also talked about being open-minded to explore desired choices. He said, "The important thing is to be open-minded so you can find what you love, so take the time to find the thing that excites you more than anything else in the world. Not the thing your parents want you to do. Or the thing that all your friends are doing. Or what society expects of you."