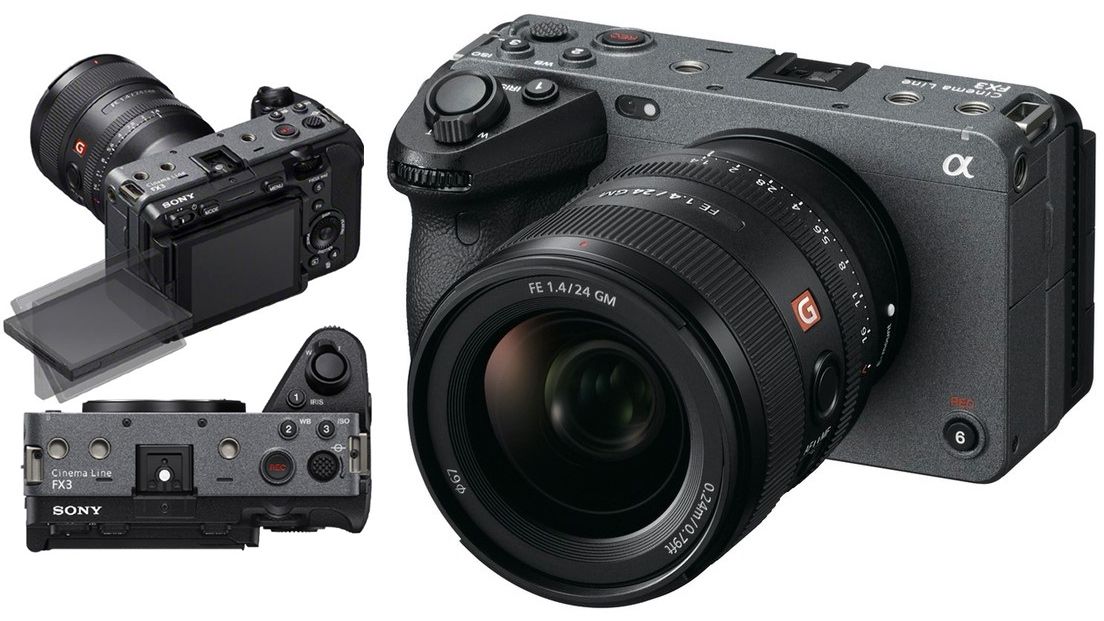 Sony has just launched its smallest, and cheapest cinematic camera – FX3 for solo videographers. It shares most of the core specifications from its counterpart, Sony A7S III, but is placed in cinematic line since made for that. It's a full-frame camera capable of recording 4K videos, better handling ergonomics, and more. Here's everything about it;
Sony FX3: A Compact Cinematic Camera
Going against the likes of Canon EOS C70 and Blackmagic's Pocket Cinema Camera 6K Pro, Sony has unveiled the FX3 camera today. This makes up the smallest (and cheapest) cinematic camera from Sony to date and has most of the specifications shared from Sony's A7S III.
Made up of lightweight magnesium alloy, it's tough and is dust and moisture resistant for outdoor use. You can control it through your PC or a smartphone through wired or wireless connections. While it has no option to change between the analog and digital mode (so stays in digital mode all the time), it comes with REC lights to know when it's rolling.
Regarding the specifications, it packs the same 12.1MP full-frame sensor as Sony's A7S III, which is compatible with Sony's E-Mount lenses. Also, the internal chassis, processor, card slots, UI, LCD screen, and IBIS system are the same. This results in the camera having the same output in terms of imaging, recording modes, codecs, power options, and battery, etc.
Weighing only 715g with battery and the card, it supports 4K video recording with 10-bit 4:2:2 color sampling internally, with the output producing a 16-bit raw video to an external recorder. Also, it has built-in fans to cool down the system for an uninterrupted 4K recording, for like 13 hours!
It can record 4K video at 60fps but loses shutter angle, DCI 4K, true 24p, ND filters, and even the face-only autofocus. All these features are available in FX6 and FX9, but they're bigger and higher priced. Yet, the FX3 has its own charm. It varies in design and handling ergonomics.
Foremost, Sony has shifted the on/off button to the rear and replaced the shutter ring functionality with zooming objects. Also, it has a better handling way with the removable handle that can fit into its multi-interface shoe. This benefits the camera to have better audio recording and sound options.
Though it loses the electronic viewfinder (EVF), it has the built-in S-Cinetone color profile and the in-body image stabilization (IBIS) along with an electronic Active Mode for stable recording. This may cut 10% of the video, but is a good feature. Also, there are reports that Sony has made this new camera to be a perfect fit for its upcoming Airpeak drone.
Though it didn't reveal any specifics of how well it suits it, a combination of these both can surely be worth trying. Well, it may push up the cost to go up further, with only the FX3 priced at $3,899 / £4,200 (around AU$7,460).