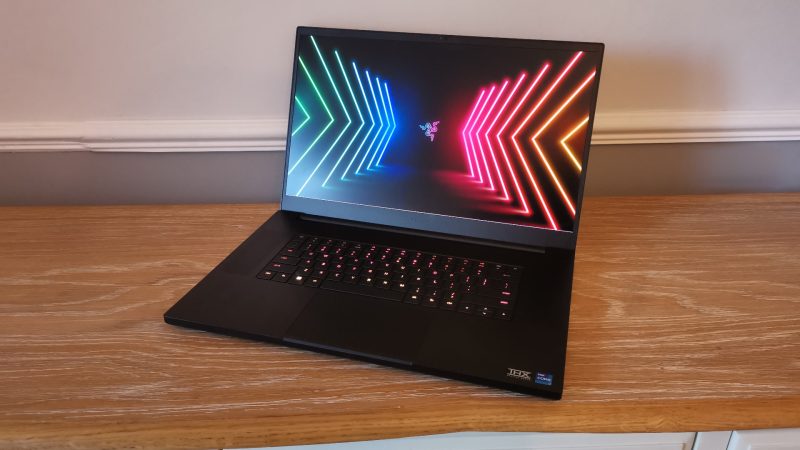 After announcing the upgraded Blade 17 in February this year, Razer now unveiled Blade 15 laptop with slightly improved specs from its 2019 model.
The new Razer Blade 15 (2022 edition) comes with the world's first OLED QHD 240Hz display, and a 12th gen processor of Intel's i9 family. With all the necessary ports and a lag-free display, the Blade 15 2022 will have Nvidia RTX 3070 Ti GPU and 32GB of RAM. Here's more about it;
Notable Improvements in Hardware
Razer is one of the few OEMs that specialize in gaming equipment. Products of this company in the video gaming segment include gaming keyboards, mice, headphones, and laptops. The latest one in this lineup is the Razer Blade 15, which is revamped this year to include upgraded hardware.
Announcing today, the Blade 15 2022 edition includes a 15.6″ display, with DCI-P3 color gamut, 1ms quick response, and 400 nits of peak brightness. Alongside, it's also the world's first laptop to sport an OLED QHD 240Hz display!
We've seen the Blade 15 laptop from 2019 has an option for either a 4K OLED panel or a 240Hz LCD panel. This year's Blade 15 comes with both of these technologies combined! Although, it ditches the 4K support. Yet, with such a fluid display and fast refresh rate, any big game should be playable lag-free.
Aside from this, the Blade 15 2022 edition comes with 32GB of DDR5 RAM, a 1TB SSD with an additional M.2 slot for expanding the storage. You will also see the laptop has a Thunderbolt 4, USB-C, USB-A, and HDMI ports, and an SD card reader.
Under the hood, you shall find the Intel Core i9-129000H processor and an Nvidia RTX 3070 Ti laptop GPU, powering almost any big game from today's popular list. All these come at a cost – of $3,499.99! While it's worth it, you have to wait until the end of this year to get one, says Razer.