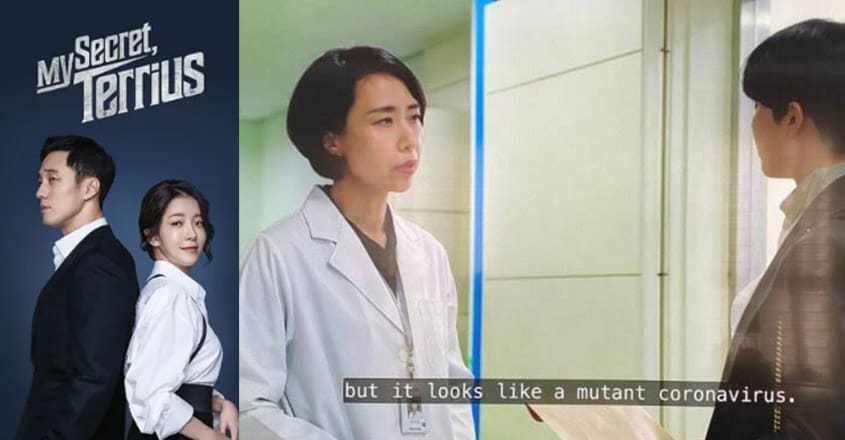 As if we're not hearing much about Coronavirus conspiracy theories, a web series named My Secret Terrius referenced this pandemic two years ago! This Korean series from 2018 has clean references to Coronavirus, as few short videos twirling in the internet claims. The story revolves around a detective investigating a mysterious death, which has citations to the ongoing novel Coronavirus.
Why this hype?
Many users from Twitter and Facebook were sharing short video clips from this web series, which claims to have predicted our situation in 2018. The video starts with a man warning his partner to remain at home, as the world outside is contagious. Further, a hospital scene shows a doctor informing the affected patient's relative about Coronavirus, like a virus belonging to SARS and attacks the respiratory system of people in minutes. She even says that few have tweaked this virus to be more effective and cause more deaths.
Claims about a quarantine period of 2-14 days and no vaccine availability is making people feel more spooky. People starting to believe that this virus may not a vaccine at all, as claimed by a doctor in the web series. There could be one, or not, sooner or later, but the only thing advisable now to stick to your homes. This preventive action is until a cure has arrived.
How and Where to Watch
Netflix but everything! This streaming platform has My Secret Terrius web series if you're interested in watching it. And for this clip, you can directly jump onto the 53rd minute of Season 1's Episode 10. This is the clip that's making rounds on the internet. Other than this, movies like Contagion and Pandemic to are interesting picks.