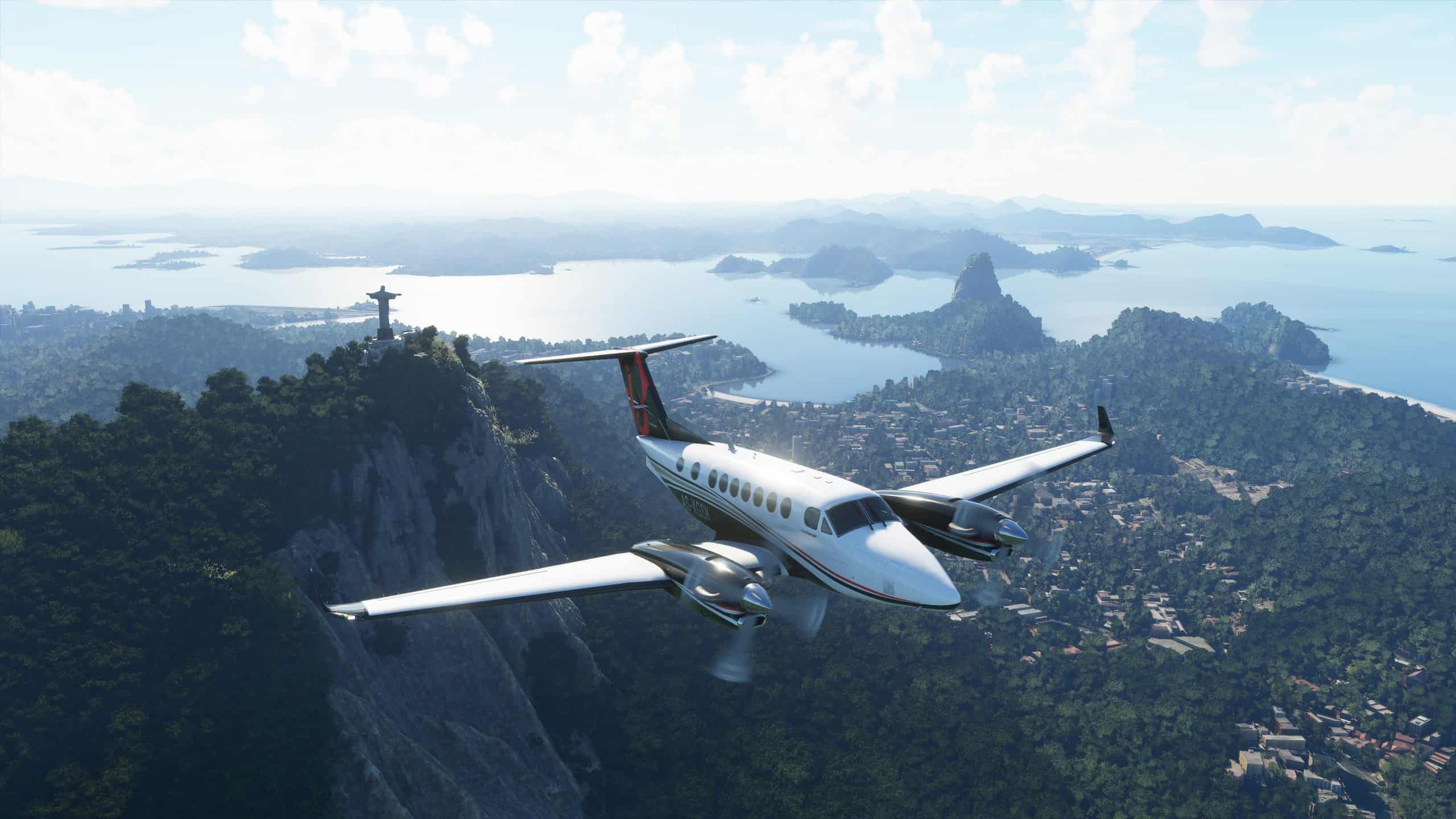 Microsoft's Flight Simulator has been so real that, players started appreciating it for considering every tiny detail of the world's map. Though the makers have taken enough time to craft some maps, users were still able to find some glitches in the game, as they see obelisks and typical structures erected where they don't belong. Here are some of such findings;
Microsoft Flight Simulator Glitches
Asobo Studio, the developers of the game in association with Microsoft are respected for sketching minute details of the world. While they have trained the AI to do most of the job, they've also handcrafted some of the airports and places to keep the realism. Yet, some glitches were found by users here and there.
For example, a player flying over the
TIAA Bank Field in Jacksonville, Florida has seen a huge office-like building set underground in the middle of the field. May this have removed soon by the developers, it's now restored to actuality.
Flight simulator absolutely nailed TIAA bank field pic.twitter.com/YlLSzMOd7p

— frank (@617via904) August 18, 2020
Can't stop laughing at this flight simulator in DC. pic.twitter.com/VeabjsQCaH

— Danielle Alberti (@DanielleAlberti) August 19, 2020
The Washington Monument in Washington DC is shown as a skyscraper, and the Buckingham Palace in London has turned into an office building. Over the west coast of southern California, the palm trees were tuned as sharp teeth-like pointers along the street lines. Some trucks in the Portland were rendered to be sticking at the sides, and a tall skyscraper was seen in the middle of northern Melbourne, Australia – which doesn't even exist in real!
In Microsoft Flight Simulator a bizarrely eldritch, impossibly narrow skyscraper pierces the skies of Melbourne's North like a suburban Australian version of Half-Life 2's Citadel, and I am -all for it- pic.twitter.com/6AH4xgIAWg

— Alexander Muscat (@alexandermuscat) August 19, 2020
While most of these are reasoned to be poor internet network connections or improper game configurations at the beginning, some are the faults incurred by AI, and Microsoft's Bing Maps which shows inaccurate data sometimes. Well, we hope the makers will be correcting this soon before the title of the best realistic game wears out. Until then, it's worth exploiting the glitches as they're truly amusing.