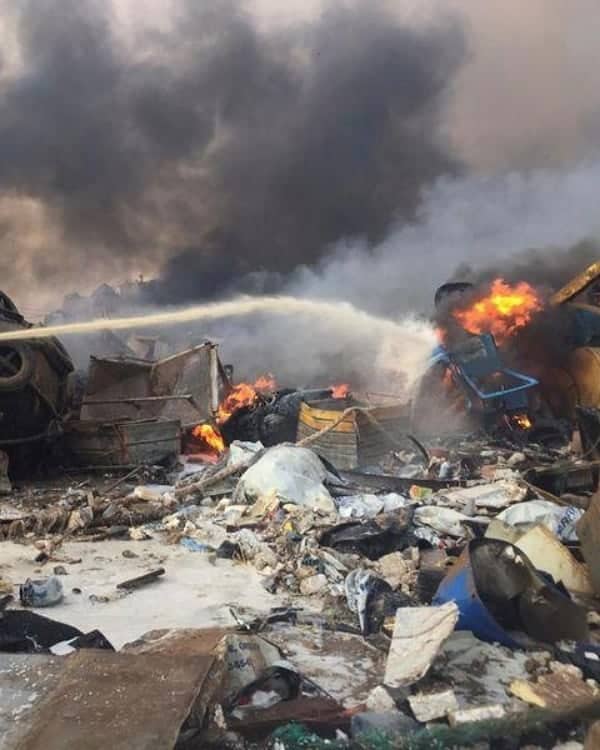 In what defined as unbelievable, yet terrific, the Lebanese capital city has just experienced a massive explosion near the Port of Beirut, as state-run news agency reported. The reasons for the occurrence of the incident wasn't known yet but showed up massively to blow out Windows of buildings miles away and injure several people.
Massive Explosion Caused at Beirut

As if the ongoing pandemic isn't making our lives worse, Lebanese people have just met a new horrific incident at their capital city, Beirut. As per reports and videos shared by few people, there's a massive blast occurred at the port of Beirut minutes back. While the actual reason was yet to be known, sources say the explosion could have been due to a major fire at the fireworks warehouse!
The blast has released a huge mushroom-like dark cloud into the air, which is fuming even now. The explosion caused windows to break of buildings situated miles away from the site, including the headquarters of Saad Hariri, the former Prime Minister of Lebanon. Though the firefighters are at the site trying to stop flames, the damage has already been done.
A large number of people were wounded for being nearby, leading the country's health minister to order hospitals to prepare for receiving the injured. Follow us to know more about this incident as we update.