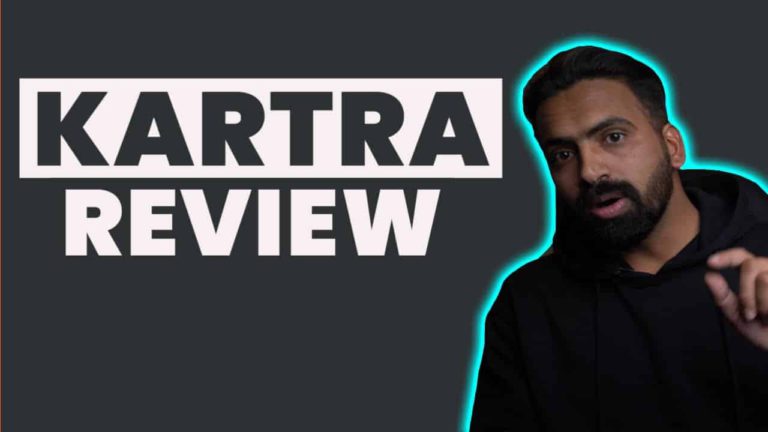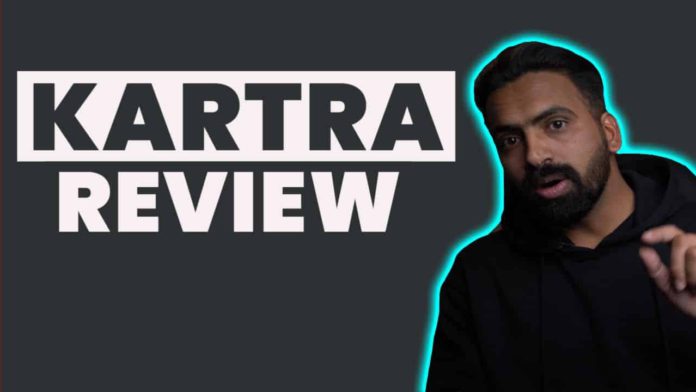 Generating leads and selling goods online without marketing tools isn't easy. Hoping that you respect the power of online marketing tools, here's a platform that deserves that – Kartra. It's a great tool that covers all the online workings of your business.
To define, Kartra is a Software-as-a-Service (SaaS) by technical nature. But to normies, it's better to be called as an all in one eMarketing platform. This suits almost all types of online businesses since all of them would aim to gain more traffic and sell their goods.
Kartra is a robust platform to engage your prospects right from start and turn them into customers and as clients at the end. Here's what it got:
Features of Kartra
Page Building
It's a common and necessary feature for almost any type of business. Your prospect's first-ever landing on the site should be remembered. Thus, you have to craft the landing page so intuitively that, it should make the visitor stay on the page and learn everything you say. Further, it should be able to convince the visitor to navigate to there interlinked pages.
Kartra gives you all the tools to build an interesting landings page. All the features are simple drag-and-drops, thus all you need to do is just pulling the desired feature onto the page, wherever you like. There are hundreds of templates to choose from, and the final page is deeply optimized for better rankings in search engine results.
Leads Organising
Talking about leads, you'd be clever enough to craft a funnel that your prospect slides through without any hindrances. Since Kartra gives you all the tools required, you should be able to know how your prospects are reacting to your content and suggest their next move.
you'd be given an in-depth knowledge into the analytics of your leads, thus you can send emails to them accordingly. You can segregate your prospects into categories like VIP, cold, trespassers, etc to engage them accordingly.
Checkout Pages and Payments
Kartra gives you the payment flexibility, which you can pass onto your buyers. This is to add multiple price points, different payments like one-time sale, recurring payments like installment, and in the way they want. Payment options include PayPal, Credit/Debit Cards, Braintree, Stripe, etc.
You can backup the card info to make it easier for them in their next purchase, and even add tags for upselling, down-selling, and cross-selling after the customer's purchase. There's also an option to let your buyers have a trial period, and offer special promotions and discounts.
Kartra Mail and Videos
It's got a good email system where you can automate and an entire campaign. You can also follow your prospects with SMS marketing throughout. Further, tuning videos is fun with Kartra, as it gives tools to pop offers, forms, etc in the mid-way and lets your visitor engaged.
The best thing of all, you can combine these two powers. Like when a viewer has watched the full promo video, he'd then be prompted for the next activity in the funnel. If he skips the video in between, you can send an email to remind him of watching it completely.
Kartra Helpdesk
There's a helpdesk portal you can set in to let your customers find solutions or reach you. The helpdesk extends from guiding him from start to till the end of payment and even at billing. And there's Kartra Agency where you can manage multiple client accounts you are just a hired marketers of them.
There are other features like Kratra Marketplace, where you can sell you funnels, expert services and even find resources shared by other users. The platform is easy to use and has APIs to integrate into any of your platforms. '
Pricing
Since Kartra is a great platform to grow your online business on, it helps users to get on-board with four different plans. A Starter plan has all the basics a growing business needs, which is priced at $99 a month. Following on, the next Plan is the Silver, which is, of course, Better than Starter pack with some additional features, priced at $199 a month.
Moving on, the third plan is Gold, which costs $299 a month and is suitable for medium enterprises. And finally, the Platinum tier is priced at $499 a month and is strictly offered for businesses. Learn more about these offerings and pick a plan that suits your needs. If you choose an annual package, you can avail flat 25% off the list price.
Try it here: Kartra