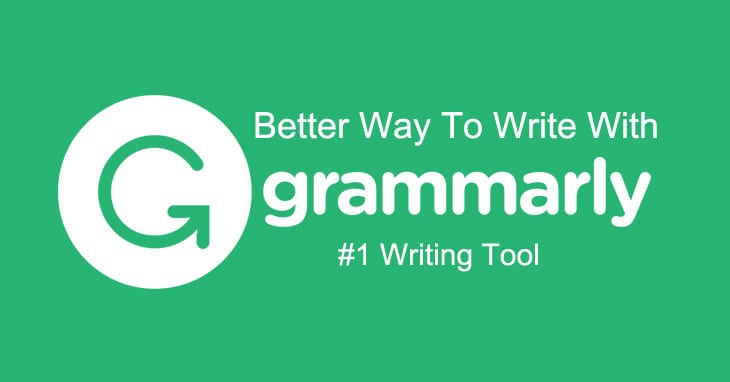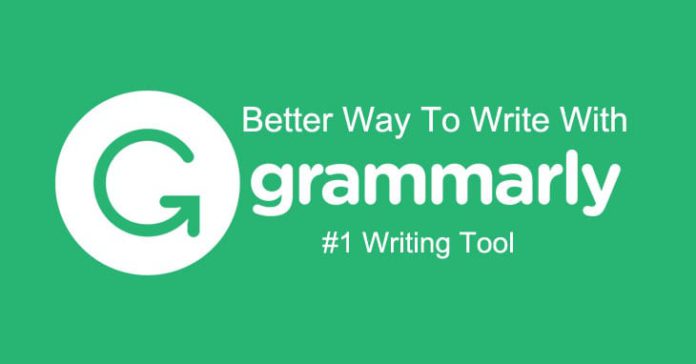 As English turned into a critical component of everyone's lives, dwelling in this essential language shouldn't be so hard. So we call upon a service called Grammarly, which has been the first choice for many writers and English writing seekers.
Grammarly helps in detecting mistakes in your writings and suggests the right replaceable words or sentences. Its algorithm is so sophisticated that, it's capable of real-time flagging of errors and suggesting right means, and also checking billions of pages to detect plagiarism.

Why pick Grammarly?
It's simple
Installing the app and using it is a no-brainer. One doesn't need any learning curve in using the platform. Once downloaded and installed, you're good to go.

Multi-Platform Support
The service is offered in various means like the Android/iOS app, desktop application, and even as a browser extension. Thus, you write in the Grammarly app as your notepad and check for mistakes. If not, allow Grammarly to check over errors and flash them right away via extensions.

Real-time Error Detection
Well, you can write in third-party apps and copy/paste the text in Grammarly to realize errors, but adding it as an extension or writing directly in its app can flag errors in real-time, which saves time and learning on spot. This seems better when you try it.

Quick and In-depth Explainations
Grammarly is praised for suggesting the correct means whenever it flags something wrong. While the software instantly checks for mistakes, it informs the user about the errors by underlining the words/sentences in red, as done in MS Word.
And by hovering the mouse over that specified word, Grammarly suggests the right replacement with even a quick and detailed explanation. You can go through the explanation to learn more about why that isn't the right word/sentence. Grammarly may sometimes flag words like unusual names and words which are user friendly, and these can be avoided by clicking on Add to Dictionary option if you want to be flagged later.
Drawbacks
Only English
As of now, Grammarly supports only English checking. But, it does support various forms of English based on regions as American, British, Canadian, and or Australian English.
Not available in Google Docs yet
Google Docs is a prime alternative for Microsoft's Word, but it's not an exact replacement. Yet, users switch sometimes due to various reasons like less storage and simple settings. Grammarly is working on to support Google Docs lately and is in the beta phase now.

Accuracy
Grammarly is accurate most of the time, but still flags some of the general sentences and words for being a bot. The software may not understand some friendly slang and words we use often and may flag them too. Further, you should be careful in selecting the regional language settings while setting up the software. Like, if you've selected British English for native writing and writes on American English, you'd be notified of several spelling differences.

Why Go For Pro?
Grammarly isn't just for flagging errors and learning what's right, but also to check plagiarism. It is to check whether your written content is ever used before I any other sites or not. This is important, as copied texts could pull your site down in SEO by Google and even attract allegations from original writers.
Thus, plagiarism is one of the added reasons for going to Grammarly Pro. It's Plagiarism detector check over 16 billion pages for similar texts, to make sure your content is unique. Further, if flagging errors being the only purpose, MS Word would do that. But if one intends to learn from their mistakes, Grammarly is the best digital assistant out there.
Try it here: Grammarly