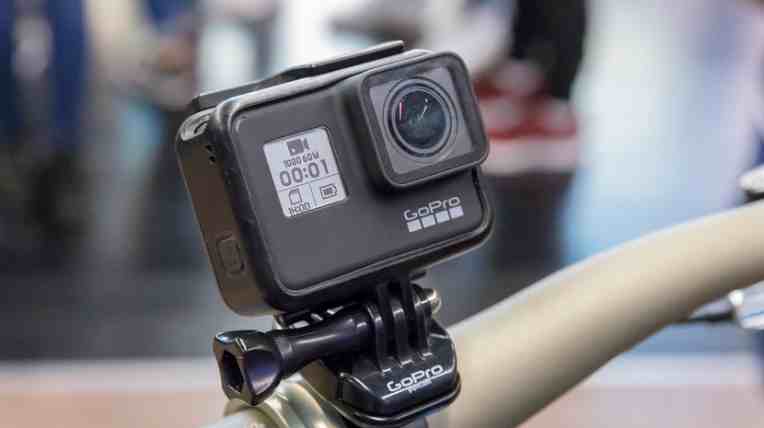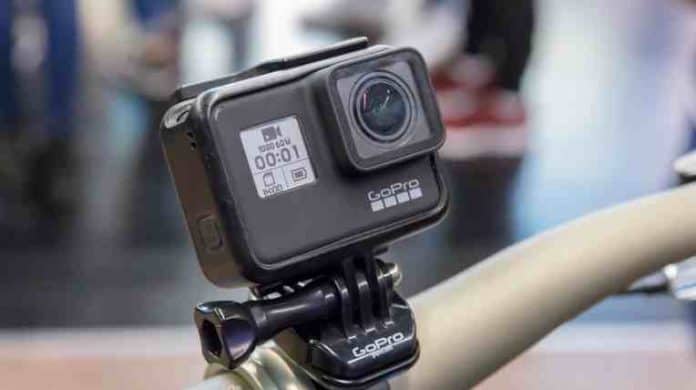 Hoping the world's best action camera maker, GoPro would unveil the Hero 9 Black this September, we listed a few of our thoughts that we hope GoPro's may bring to its new flagship camera. The camera maker hasn't revealed any intention of launching a new product till now, but considering the past timeline of launches, here's the month coming.
GoPro has gradually tuned its cameras to users' needs throughout these years, but we feel it's still adamant of some prayers. Thus, here's what we hope to be coming to the all-new GoPro Hero 9 Black Action Camera this year;
A Larger CMOS Sensor
GoPro has been using the 12MP Sony IMX277 sensor, which is of 1/2.3 inch in all cameras since 2017. Started with GoPro Hero 6 Black, the maker isn't evolving like others to new and bigger sensors. Yet, we hope the upcoming GoPro Hero 9 Black may equip a larger one. This may be hard for GoPro, like fitting in a new sensor needs a huge change in its design and internal layout, but, if Sony with its RX0 can do it, GoPro too can.
Alpha3 by Mokocam is a crowdfunded action camera coming with Sony's IMX577 and DJI's Osmo Action with IMX377 sensor. Moreover, if not them, GoPro is having the latest Sony IMX677 sensor which is same as current GoPro's sensor, but at 23MP resolution – a simple and big upgrade.
4K at Slo-mo
Though the Sony IMX277 sensor in GoPro's Hero 8 Black is capable of recording 4K at 120 fps, it's not ramped up to that. The current flagship is limited to 120 fps and 240 fps of 1080p video recording, despite the sensor is capable of capturing 4K at 119.88 fps with 3840 x 2160 resolution.
Well, this could be limited due to low shutter speed and other factors for now. Thus, we expect the next flagship to have this support by increasing ISO sensitivity and able to record 120 fps of 4K video with ease.
Body Cam
Hoping that GoPro is watching the growing popularity of body cams, we expect the maker to tune the next flagship camera to have a specific mode for this. This is evident from the latest firmware, where it has increased the maximum video size from 4GB to 12GB, and also the ability to overlay things like date, time, motion speed etc.
This is needed, probably along with a body strap holding this tiny camera upfront without barring any other gadget. This would help trekkers and other athletes who sometimes carry GoPro with a selfie stick and run!
Front Colour Panel
Though GoPro's Hero 8 Black has a front display, it's still monochromic! The tiny stamp-sized screen upfront needs a little colour polish, with more abilities like having a touch shutter, rather than limiting with just battery levels and shooting modes. If DJI's Osmo Action camera has one, GoPro should have too.
A front display has significant values too. It can help selfies to take much better, by checking all heads are within the frame. It can also provide better shutter tech instead of one single physical shutter as in Hero 8 Black. A major setback for this feature could be the glare, which is handled easily by monochrome display than a coloured panel.
The monochromic front display can be better seen in sunlight, rather than a simple LCD coloured display. For this to be good, it needs to have powerfully backlit supporting the LCD. Thus, it's a big and reasonable ask.
The Lens Cover
This was there, once upon a time. GoPro may have ditched the glass covers for cameras to push more users for its commercial plans. But this isn't desired. Glass covering has avoided cracking up the GoPro many times, and we ask for it again. After all, it's the best protective case that can be replaced for just $19.99 whenever there's a crack.Well, asking for these features isn't unreasonable, even though it shoots up the price if equipped. We're having a deep respect over GoPro cameras, thus we hope the makers listen to our prayers and bring at least some of these.