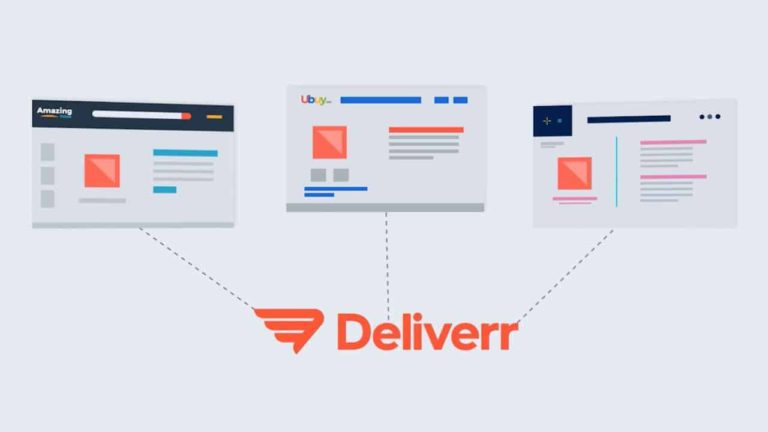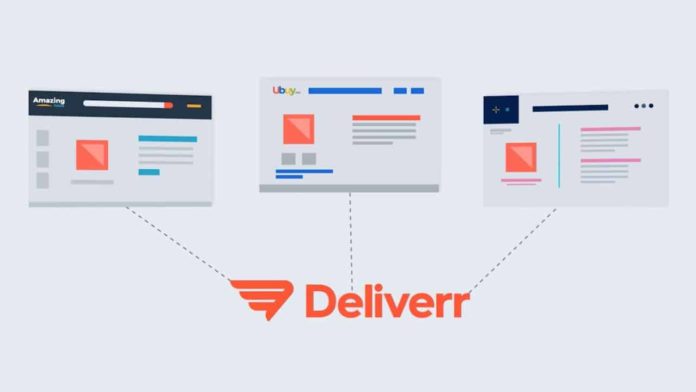 E-commerce companies looking for third party services for order fulfilment here's an affordable yet best option for you. Deliverr, a company that's serving the budget online sellers from various platforms with Amazon's Prime like service. Deliverr's potential is being tapped by many sellers daily, and are fairly satisfied with the service.
Though Amazon revolutionized the order fulfilment with its One-day delivery model, Deliverr has been doing a similar service to attract many sellers. It's establishments across the country, Two-day delivery and most importantly, the cheap pricing for shipping is what attracting mid and low budgeted sellers.
Being cheaper doesn't mean it's bad. Deliverr's operations were praised by most of its users, as it's fairly resembling the Amazon's Prime model. Letting Deliverr do the hard shipping duties will let sellers focus more on their product and marketing techniques. Deliverr's affordable pricing and cautious delivery of products leave sellers with peace.
It on-boards all sellers from Amazon, eBay, Jet, Walmart, Wish and Shopify. Sellers using these marketplaces can try Deliverr for cheap shipping charges, at best mode. It delivers in time and follows standardised and transparent pricing for all of its products. What you see at the end is what you pay. It's got cost calculator to let you check the cost of its service, aligned against other sellers like Walmart, Amazon and Shopify to check better pricing.
It even announced discounted rates for Walmart sellers in 2018. An example of this is considering a small product like a phone case to be shipped somewhere in the US, and it would take Amazon's Multi-Channel Two-day delivery around $7.9. Whereas Deliverr's Two-day delivery costs about $6.05, and the special discount for Walmart sellers costs just $5.25! That's about a 33% discount.
Similarly, a mid-sized product like a 5lb protein powder tub costs $9.91 for Amazon's fulfilment via 2-day Multi-Channel. Deliverr does that 2-day fulfilment for $9.87. it's even lower for Walmart sellers as just $8.07. A large item like a laser printer may cost around $23 for Amazon's FBA, and $22.66 on Deliverr. But for Walmart sellers, it's just $20.62.
This competitive pricing at the same service level is what made everyone to notice Deliverr. Not just these, Deliverr has three types of shipping standards, where the user (seller) or buyer can choose based on their budget and time. Besides an express 2-day shipping plan, it has also a 3-day plan and a 5-7 days plan. Prices vary accordingly. It's also easy to with several e-commerce sites like Walmart, Shopify, Geekseller, Selleractive, SellBrite, ChannelAdvisor, Ecomdash, Skubana, Zentail and SellerCloud.
Besides shipping, Deliverr does allow sellers to store their shipments in its location for a while. It charges per cubic foot per month and starts from $0.72 a month. Prices vary according to product's size, dimensions and sensitivity. Further, these charges vary depending on time too! For small products like phone cases, stocking charges $0.015 in January to September, and costs $0.048 from October to December per month! May this because of Black Friday and Cyber Monday sales in those late months.
Well, not all services come with everything. As of now, and since it's still in the nascent stage, Deliverr is limited to the US only! Any online seller from Shopify, Amazon, eBay, Jet or Walmart can use Deliverr to ship goods to these customers across the nation. It's having fulfilment centres across the nation, and your product may hit two to three stores before reaching the buyer. Though restricted to the US, Deliverr converted this limit into an advantage of focusing deeply on its service quality.
Try it here: Deliverr