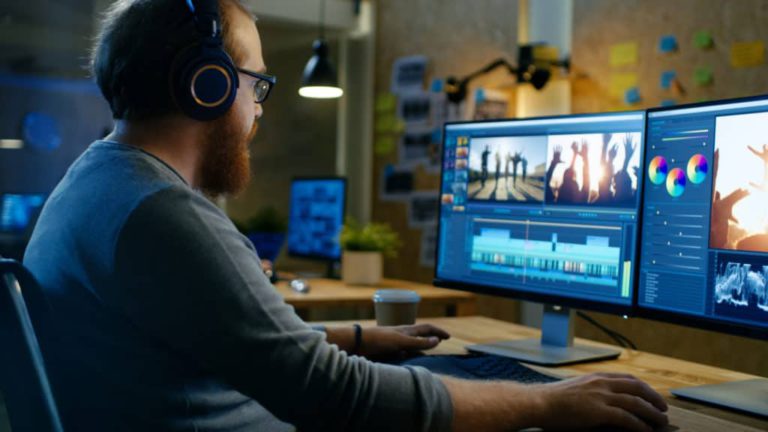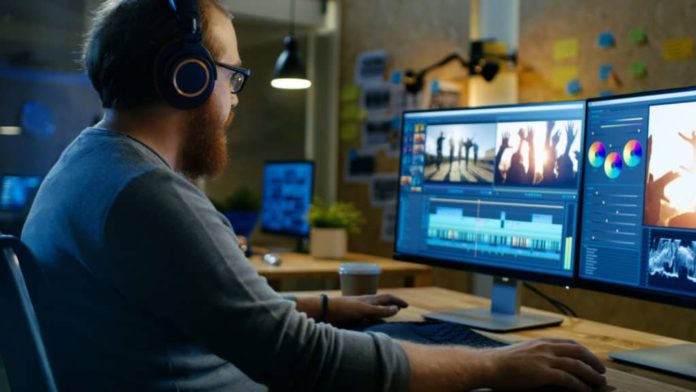 Hey, creative mind! Glad that you're looking for the best video editors, as we've compiled a list of five best software that aid you in making some vibrant videos. Hoping that you're a computer editor, we've mentioned a few software that is good for Windows and Mac, professional and a noob, feature-rich and cheap priced. Browse through the one that fits your goals.
Final Cut Pro X
Well, nothing can beat the software that's made for native users. The good thing about Final Cut Pro X is, it richly delves inside the macOS and brings out correct balancing between colors, acute effects, and grouping tools. You can easily import stuff from iTunes or Photos app to make easy editings. And since it's from Apple, it's relatively priced high. But you won't regret the purpose it serves after trying. Well, and the company has become generous to extend the free trial period from 30 days to 90 days due to COVID-19 lockdown. So, there couldn't be a better time to use this software.
Try it here: Final Cut Pro X
Adobe Premiere Pro
Adobe justifies a stereotype that, when something's mostly picked by industry experts, it's deemed to be good. And the Adobe Premiere Pro is just that. This is the best software to edit videos and even make short movies. It's highly praised for being unlimited on the number of tracks being added, animations, effects, and supporting a wide range of devices like phones, cameras, tapes, and even VR!
The automation of some general processes and syncing is highly useful. Besides, there's a mobile counterpart of this called Adobe Premiere Rush, which has almost all types of features as in its desktop version. If you're picking up this software individually, it's okay. But if you're an extensive editor with the need for more tools, we suggest you take the complete suite of Adobe at a better price.
Try it here: Adobe Creative Cloud
Filmora9
If you're not that serious about paying for high-end software yet, you can try learning with Filmora9. This software, available for both Mac and Windows, has a free version with most of the premium features. While the original premium version, FilmoraPro, is even better. Yet, the premium of this Filmora9 supports 4K, and numerous royalty-free soundtracks, built-in tools, and effects.
The interface is simple and is suitable for beginners and YouTubers for making quick, simple videos. If you're able to master the tools it got, pick the lifetime plan if you're a long-term editor.
Try it here: Filmora9
Corel VideoStudio Ultimate
Corel VideoStudio is yet another simple software for beginners. Though the ultimate plan is inexpensive, it gives a wide range of tools and support you produce better outputs. To say a few, there's 360° VR video support, 4K video support, a wide range of effects and soundtracks in its library,multi-cam editing, etc.
If you're creative enough, an intuitive interface makes it easier to drag-and-drop effects and play with tools to create some video outputs.
Try it here: Corel VideoStudio Ultimate
CyberLink PowerDirector
If you're an experienced editor and looking for the best software at a lower price, try PowerDirector from CyberLink. Besides trimming and applying basic effects, PowerDirector has enough premium features like multi-cam editing, 360° video editing, video stabilization, quick corrections, motion tracking, and can make up to 100 tracks at a time!
It supports all devices to import the content from and can produce the best output if the given features are appropriately accessed. And yes, it's the cheapest alternative for the software mentioned above.
Try it here: PowerDirector.
With that being said, we conclude this list with yet one final suggestion. Though there are free versions that do most of the essential jobs, it's still limited. If you're a serious editor and aspiring career in this field, try a premium version that has more features to be more creative. And yes, mastering those tools is necessary to see the real worth of them.