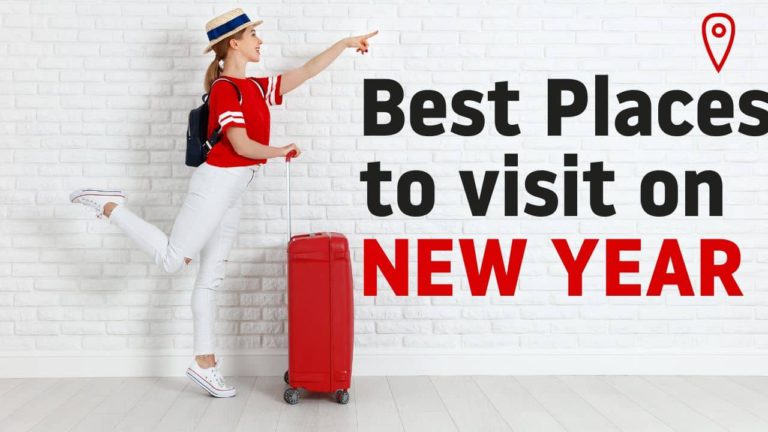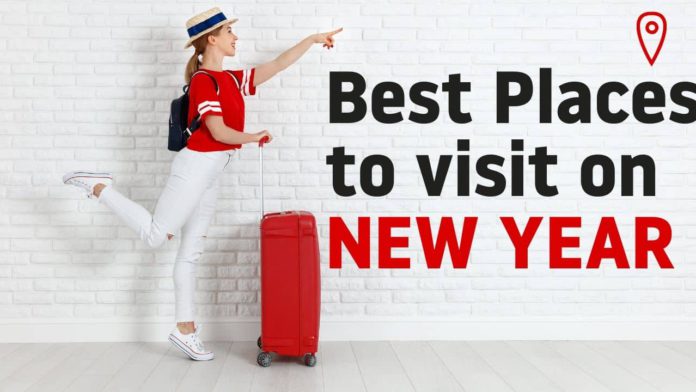 Not exactly 2 days left in the New year 2020. Everyone is looking online for the best place to visit in January. Here we sort some of the best places.
Paris (France)
Eiffel Tower is what is remembered by most when thought of Paris. Of course, this masterpiece is decorated with flashes of lightning all over, Paris is not just famous for it.
Numerous Parisian restaurants offering dine-only serves delicious food and view at amazing fireworks. While party players can enjoy street celebrations, kids have Disneyland! Other places as Arc de Triomphe and Sacré-Coeur are few notables to be visited. The Sacré-Coeur is an old church, popularly known as the heart of Jesus, is the only place being silent at New Year's eve. It can give a glimpse of the whole city's fireworks.
Goa (India)
The iconic place in India if you wish to celebrate with your friends. Famous for its beaches and cheap liquor, Goa has placed as Anjun, Palolem etc that celebrate best New Year night with grand fireworks. Further, you can get various seafood and dishes and enjoy in nightclubs across the town. The best thing here is that you can get both budget and luxurious hotels to stay in.
Sydney (Australia)
Being in the east, Australian cities experience the New Year eve earlier than other nations. Australian eves on New Year night has marvellous fireworks and concerts from renowned artists. Places like Dee Why beach, Darling Harbour, Shark Island etc host famous Aussie fireworks and cruises throughout the night.
Dubai (UAE)
Dubai isn't just famous for tall buildings and oil fields, but for lavish parties too. In 2014, Dubai has made it to Guinness Records for the biggest fireworks display on New Year night. If you don't mind paying extra bucks, try reserving into Burj Al Arab, a luxury hotel that lets you witness the whole city's celebration at night. It's amazing to watch Burj Khalifa and resorts being decorated and lighting fireworks throughout the night. Experience the Gala dinner event with music, dances and magic, enjoying all such from the cruise of floating restaurants on Dubai Marina.
Rio de Janeiro (Brazil)
The capital of South America's largest country, Brazil is famous for New Year night carnivals. The all famous destination where every tourist stops is at Copacabana Beach. This spot at the eve night could witness over two million people celebrating with music, dances and fireworks. Stretching over 2.5miles, Copacabana Beach serves the night with Brazilians following their tradition of tossing flowers into sea and counting down for New Year.
Thailand
Though Thais celebrate their own religious new year in late January, they do give utmost importance to the regular eve on 31st Dec. From watching the fireworks on rich hotel rooftops to roaming in nightclubs as Khao San Road or Sukhumvit 11, Thailand makes the night worth staying. If you're travelling there with your loved ones, try a romantic cruise in Loy Nava River at midnight!
New York (USA)
Can't miss this one of course. You'd probably seen the New York's Times Square (at least in TV) being busy with many people walking across every time. And at New year's eve, there would be hundreds of thousands of people (probably millions) gathering here to watch the famous Ball Drop event. It's fun to see as the ball descending the last minute of this year. If you don't like the crowd, try Marina Del Rey. It's worth going as its $185 pass serves you food, champagne and the fine view of Manhattan Skyline. If not this, you can try going into Grand Army Plaza to enjoy the fireworks of the night.