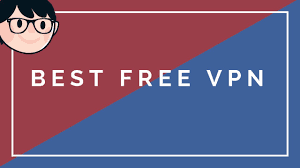 Recently India banned TikTok with other 58 apps. But you can still use it with the help of VPNs. But not all the VPN can bypass the ISPs. Below we provide the list of best VPN to access the VPN in India.
VPNs are the best way to shield yourselves from authorities. If not for secret activities, at least for general activities. You may have heard about VPNs being helpful for unblocking content that's restricted geographically or browsing safely, but there's yet another advantage of having speedy connections.
And imagine, having all these facilities for free! Yes, there are few VPN providers who give users a free trial to enjoy their services initially, and there are few who just let users experience their network but with certain limits. Here we list out a few best VPN services providers.
Hotspot Shield Free
The first of our list is supposedly the best one. With 2500+ servers over 70+ locations, Hotspot Shield Free chooses a location for you from most parts of the world. This can help you circumvent any geographical barrier and have your favorite shows watched. Yet, this free plan comes with a catch of data limit and ads. Using this service will let you have only 500MB cap for day, and would serve you ads for being free. Further, you should be subscribing to their premium plan trail first, which requires submitting your card details. Yet, you can cancel before the trial period ends and have this free 500MB per day service. A major perk to consider here is that you can connect upto 5 devices even in the free plan. Try it here: NordVPN 
Tunnel Bear
This is a serious VPN for your security. Ever since the security giant McAfee acquired them, Tunnel Bear is effectively protecting their user's traffic by rerouting via all their servers. The only catch you feel her is the data limit it restricts for a free plan. Here, you would be entitled to just 500MB per month, so it's not that feasible if you are thinking of downloading something. But, it's a quick path to satisfy any of your immediate needs. Paid plans of Tunnel Bear are worth trying as they come with stringent no-logging policies for users' security. If you are interested, give it a try here:
Windscribe
Windscribe is the new one in this space, yet has many reasons to be considered than other standard services. It's the only service to be providing a number of affiliate programs to increase your data limit. Windscribe gives you 10GB a month, which is fine for browsing and is better than Tunnel Bear. And if you seem to have more data limit, you can tweet about Windscribe and have an additional 5GB data!  Further, if any of your friends join Windscribe by your link, you get an additional 1GB data, and if they subscribe to Windscribe's Pro plan, you'd be given an unlimited free account too! And the best perk of all, you can hook up an unlimited number of devices! Isn't that attractive? Try it here:
Speedify
Every VPN provider has a competitive edge. And Speedify's is to justify its name. The provider claims to serve their users with maxim speed possible with their 200+ servers set in 50+ locations.  Boasting with their unique Turbocharging technology, Speedify promises to increase the speeds of connections along with adequate security. Only catch here is the data cap for its free plan. Users will be limited to only 5GB a month, which may be fine for browsing and other basic things. And this limit would be downscaled to 1GB in subsequent months! Yet, the speeds it caters in that meantime are a perk. Try it here:
All these above suggestions are our picks. But you can try other providers as ProtonVPN Free, Hide.me, SurfEasy (Opera Free VPN), PrivateTunnel, Avira Phantom, Betternet or and Kaspersky Secure Connection. All these would be serving more of less the same as others. But your need of security, speed or location choices will let you decide whom to pick. So, refer to our suggestions above, and choose your best compatible one. Have a good day.