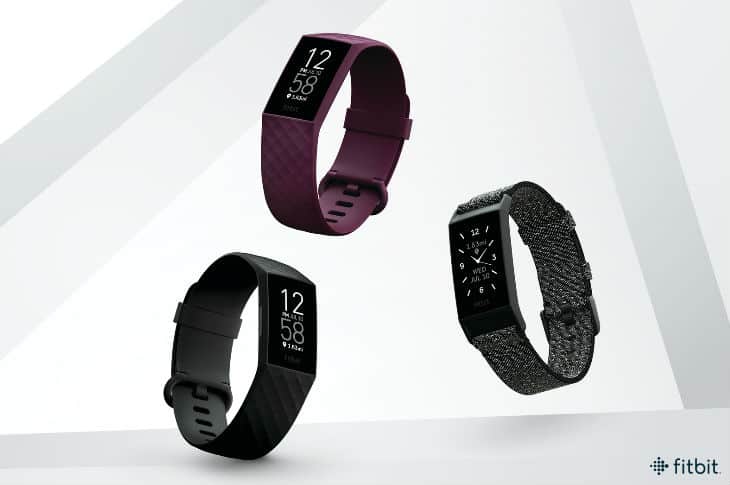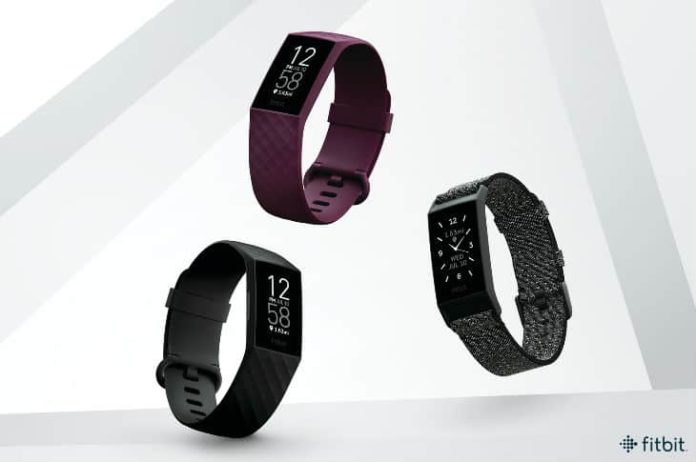 Alongside headphones, smartwatches are gradually becoming an essential complementaries with every smartphone these days. People have been buying for various reasons from simply tracking their steps to in-depth monitoring of health. And there are smartwatches made for every price category. And we've made a list of such, satisfying all the necessities for being a productive watch, at fair prices.
Fitbit Charge 4
You should've expected this. There would be no recommendations list without at least one watch from Fitbit being included. Fitbit has been in this filed even before Apple, which popularized the wearing. And the model we're suggesting here is the company's latest offering, Charge 4. Aside from tracking steps, heart rate and sleep, it has built-in GPS, blood-oxygen tracking, VO2 tracker and all types of workout modes.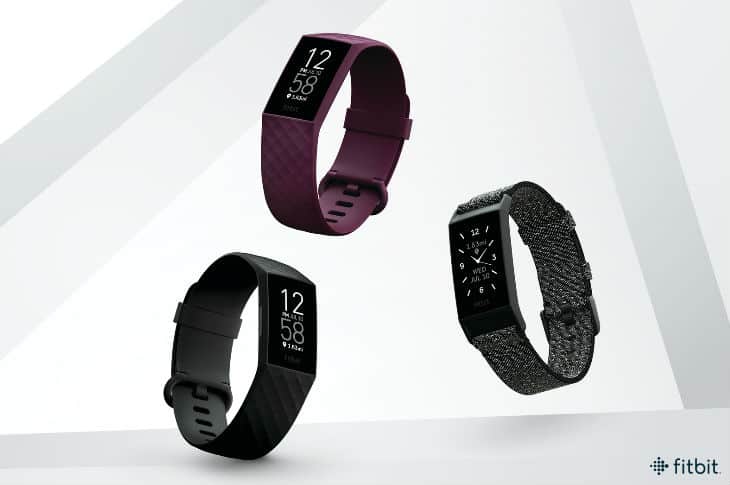 You can pay through its NFC (Fitbit Pay) and control Spotify music. It has the same simple design as its predecessors and lasts for one week long on a single charge! The experience with Fitbit Charge 4 could be even better with its Premium subscription ($80/year), but that's not necessary unless you're taking your trackings more seriously.
Try it here: Fitbit Charge 4
Garmin Forerunner 645 Music
Garmin is so accurate in its GPS fittings and tracks all types of exercises. It's the best smart band for any sportsperson as it gives advanced dynamics of your activities. This includes vertical ratio, ground contact time balance, stride length, to name few. Along with heart rate monitoring, it can equip up to 500 songs in it, to be playable by Bluetooth. You can get this Forerunner 645 with or without Music option for $449 and $150 respectively. With 5-7 days of battery life and aesthetic design, Forerunner 645 is one of the best watches from Garmin.
Try it here: Garmin Forerunner 645 Music
Apple Watch Series 3
The Cupertino based firm is now having a share of over 55% in this market. The Apple Watches, since the beginning, is outstanding. While the latest version, Watch Series 5 comes with all premium features, we still feel it's bit overpriced. So, we recommend the Watch Series 3, which, at this point of time, is reasonably balancing the specs to price ratio.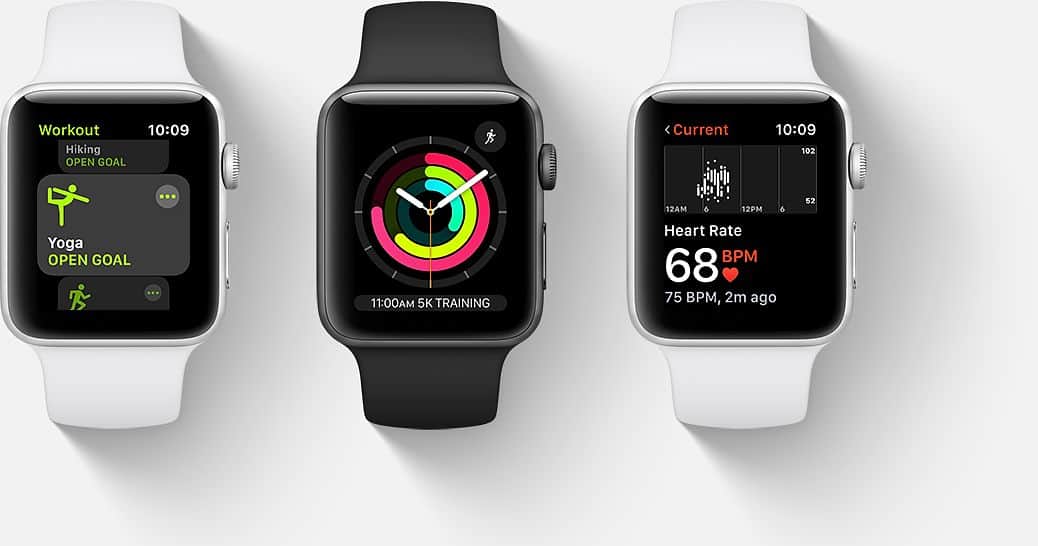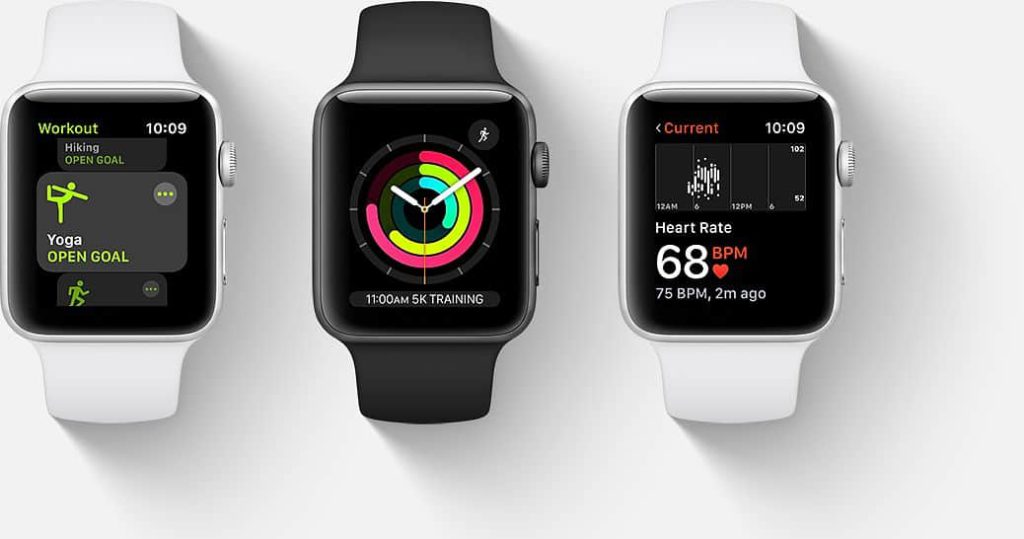 This doesn't mean it's lacking features. Except it's still using a two-year-old processor, it can track your steps, sleep and almost all workouts. A thing Apple's being praised for is the accuracy. And this watch justifies it. Besides being waterproof, it lacks ECG tracker for heart monitoring and gyroscope with accelerometer sensors to detect falls. Well, these can be compromised for its price tho. And yeah, the only catch here is, its pair! You should have an iPhone to pair this thing with.
Try it here: Apple Watch Series 3
But if you don't mind paying high and still wanted premium features, try Apple's Watch Series 5, which has the ECG and other sensors as missing in Series 3, for double the price.
Try it here: Apple Watch Series 5
Samsung Galaxy Active 2
One of the finest watches from South Korean giant, Samsung Galaxy Watch 2 is the successor of Galaxy Watch and has all the required features like activity tracking to the music playing. It gives fair and comprehensive insights into your analytics and looks fancy on hand. Besides being water-resistant, it can be charged from your Samsung phone too. It comes with additional RAM for storing any stuff and your progress. While the standard edition costs $280, an LTE variant of this costs $430.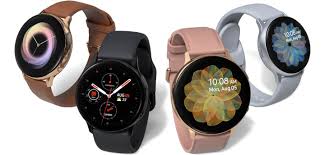 Try it here: Galaxy Watch Active 2
Xiaomi Mi Band 4
At last, though we've mentioned all premium watches here, we suggest one smartwatch that's fairly a fitness tracker but at a way cheaper price. The Xiaomi Mi Band 4 is the Chinese firm's latest fitness band, that simple and does an adequate job. But, it's shakey. We've found few inconsistencies in its readings, which are negligible as not so wide.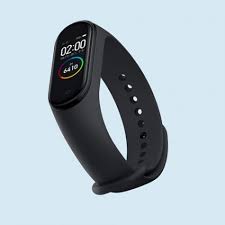 Apart from that, it has all the essentials like workout-tracking, sleep/heart tracking, water/dust resistant Bluetooth, NFC etc. It's so light, comfortable and lasts more than three weeks! All, for the price of just under $35!
Try it here: Mi Band 4