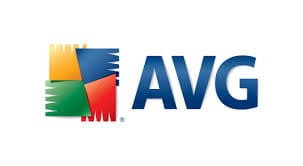 Antivirus isn't something you could avoid. As protecting your device should be your utmost job if you're storing anything important in it. Thus, AVG is one of the finest products we recommend giving a try.
As Avast bought AVG in 2016, it's given the same core engine for detecting and avoiding viruses as Avast. But the features and UI is what differentiates between them. And we gave AVG a try and found the software is reliable enough for safeguarding our devices. While the basic plan is free, we recommend going with paid subscription for advanced defence. It starts at less than $90/year.
There's even a VPN service of AVG you may try, which is priced at $55 a year. But we recommend ExpressVPN or others that are specially crafted for this job.
You will be asked to let AVG have several root permissions, which may seem weird. But that's necessary for an antivirus to work. They may go deep into few directories to look for problems. Such internal scanning is required to surface any harmful malware, thus justifying its permissions. Further, it provides features like these with those permissions:
Camera Trap
Whenever there's an unauthorized person trying to break in, they'll be captured by AVG to inform you. Anyone failing the PIN by three times will have their face photo captured by AVG without letting them know.
AppLock
Setting PIN for apps on your phone may prevent someone from undesired in accessing contacts, texts and other sensitive information.
Anti Theft Phone Tracker
This lets you find your lost phone, by letting you log in to AVG site by any other device. You can track and fire an alarm to spot the phone whenever you're near. Further, you can even instruct AVG to wipe out the complete phone.
Device lock and Data backup
Even if the device is lost, AVG will prevent fraudsters in accessing any internals by locking it down. Further, you may backup any app's day to SD card when available.
While you could get most of the scanning and boosting jobs done with the free version itself, premium plans have their perks. AVG's paid plans are fairly crafted to have advanced features as blocking fake e-commerce sites and webcam snooping, hardened firewalls, active monitoring malicious about JavaScript codes etc. Further, features as Camera Trap, Device lockup and Data backup, Anti Theft are available in Pro version only. All these, if not taken proper care of, shall result in your device being hacked. So try it: AVG antivirus