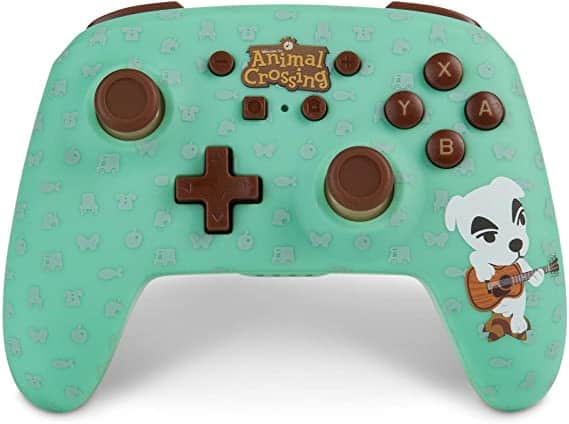 PowerA, the maker of wireless gaming controllers have now a joystick based on Animal Crossing characters. Three of the characters from the popular game, K.K Slider and Tummy & Tommy Nook are now featured on new green coloured controllers. These are fairly priced and available for purchase right away.
PowerA Animal Crossing Controllers Launched
If you're tired of gaming Nintendo's Switch games on its bar console with regular labels, here's a new offering from PowerA for a refreshed experience. The joystick maker has just launched two wireless gaming controllers based on Animal Crossing characters, namely Tummy & Tommy Nook and K.K Slider.
These consoles are colored green and tale with characters sticker on the handle and an Animal Crossing logo stuck at the center. These controllers communicate via Bluetooth 5.1, have motion controls, ergonomic design with standard button layout, and LEDs for indicating power and low battery warning.
These are powered by two AA batteries that come with the first purchase and live up to 30 hours of gameplay. The best of all, it has on-the-fly buttons to map additional settings in your game. This could give you a competitive advantage of you're an avid gamer requiring more actionable buttons.
These are priced at $55 and available through Amazon. And yeah, they're officially supported by Nintendo itself and has two years of warranty. Check out here: Animal Crossing Wireless Controllers