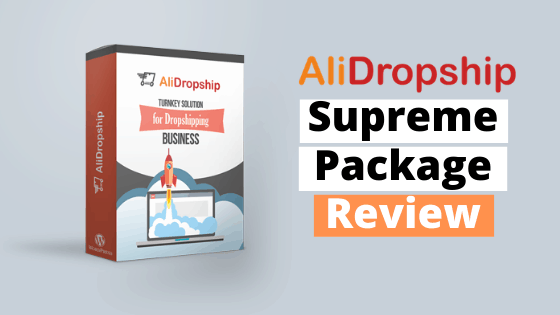 If you're aware of dropshipping business, it's likely that you've heard about AliDropship. This simple yet effective plug-in is chosen by thousands of marketers to sell goods and make a reasonable income. The plug-in supports both WordPress and WooCommerce sites and is easy to integrate and run. But, which type of service you pick from AliDropship, matters.
What Alidropship does exactly?
Service, to say simply. AliDropship team is capable of doing all the background work an e-commerce needs and present it as a turnkey for you. The team does everything from registering a domain to building tools in your website and dumping products for sale and optimizing it for a smoother experience.
AliDropship is praised by many and has built thousands of such custom e-commerce stores to date. AliDropship offers three types of services, viz; Basic, Advanced, and Ultimate. But there's yet another package that scales your business right from the first day onwards, and we recommend that if you have serious growth plans – the AliDropship Supreme Package.
The AliDropship Supreme Package has the following features;
Domain registration and website building
The foremost and important thing of all, choosing a name and crafting the website on it. AliDropship registers your domain name with registrars and starts building your site. The registration includes a reliable hosting plan for one year. Here, it considers all the tools that seemed necessary for your site to grow. Optimizing tools and on-site SEO is done to improve your sites performing in search rankings.
Promo banners
A feature to create and place attractive banners regarding promotional offers. This will help your customers know what offers you're giving for purchases.
Abandoned Cart Recovery
Helping you to recover those lost clients by sending emails.
Customer Reviews Page
A testimonial section that'll let others know the feedback of your served customers. If positive, will boost others' trust in shopping from your site.
3-in-1 Sales Booster
A tactic tool to urge trespassers into customers. This feature includes motivating the shoppers to buy products and check out quickly, by placing cart timers and trusted badges.
Ads for Facebook and Instagram
What's better than a free team working for your product commercials. AliDropship team will help you design an ad for Facebook and Instagram and promote that in your target audience.
Lead Generation System
Includes campaigns for attracting customers and communicating with them seamlessly. Helps convert your customers into a satisfied shopper.
Quality SEO backlinks
AliDropship will connect your site through links from other reputed sites so that you have a weighted brand.
After all, you may still think do dropshipping business worth trying? It does. It may be hard growing like Amazon or Alibaba, but reaching such levels with AliDropship could be possible if you're capable from your side. The service does every behind-the-scenes operations for your business, all you need to do is playing tactics for exposing yourself much.
Alidropship Couopn codes:
Click on all the coupons given below to activate the Direct coupon for the alidropship basic, advanced, ultimate, and Supreme Packages.
Alidropship Custom store Advanced Save More than $74.5