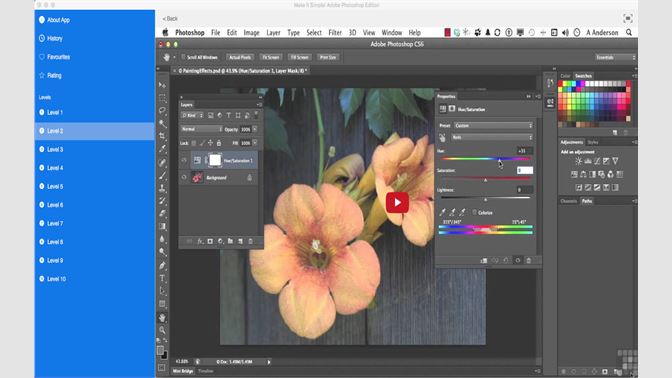 When it comes to image editing or graphics processing, Adobe's Photoshop is the prime choice for many. This magical tool is used by photographers, artists and graphic designers to present their creative works. While this comes at a cost, we're here to help you explore different ways to get this software for free and at a cheap price.
Before talking about pricing, let's acknowledge what Photoshop is capable of. Apart from general brush, selection and pen tools, you get a wide range of shapes, retouching tools, vector masking etc. The best of Photoshop can be seen in 3D layers editing and crafting many smart objects. It supports all types of image files and does zooming, merging, cropping, HDR etc.
A polished version of this is the Lightroom editor, which is also an Adobe's offering. But, Photoshop is raw and provides extensive tools to edit flawlessly. If you're creative enough to play with the tools, you can invoke the best of Photoshop.
And with that being said, here's how you can get it; 
Photoshop For Free
Honestly, there's no trick to get Photoshop for free for a lifetime, but only as a free trial on 7 days. You can sign up for a week's free trial and decide to continue or stop on your choice. There's no way around to get a free version of Photoshop other than this.
Well, you may find cracked versions of mod applications of Photoshop offered by unknown makers, but they're unreliable. There is a chance you can get your device infected with malware if downloaded from unknown sources. Thus, we recommend using Adobe's website for signing up for Photoshop, in any case. 
Photoshop Paid Plans
Adobe has divided the pricing plans of Photoshop under various categories. And this may confuse you. But fret not, we're here to guide.
Starting with basics, you should know about Adobe's Creative Cloud, which is a suite of apps covering photography, design, Web & UX, and Video & Audio. This is a complete master package for all those of media editing. And Photoshop is a part of it. So, either you can get Photoshop through this package for a price of $52.99/month, or get it through Photography Plan, which costs you $9.99/month but you get Lightroom and Lightroom Classic along with Photoshop. Further, there's even a 20GB cloud storage given for saving your work.
If not these two, you can only the Photoshop software for a price tag of $20.99/month. You'd get 100GB of cloud storage along with it. So unless you're an avid Photoshop player, this plan isn't recommended. Going with either Photography pack or Complete Creative Cloud suite is suggested for better value, as you'd get many others to try on.
But wait, that's not all. The above said prices are for individuals. And if you're not a professional, but a student or a teacher, you have a different offer too. Verified students and teachers can get a great discount on Adobe's Creative Cloud and avail it for just $19.99/month! Here you'd get 20+ apps from Adobe and also 100GB of cloud storage.
Further, Adobe's also issuing a license for Schools and Universities, where registered institutions can get the Creative Cloud for $34.99/month, or the single Photoshop app for $14.99/month. 
And also, whatever the plan you purchase in, you'd get Adobe's Stock pack as a complementary for one month. Adobe's Stock is a repository of millions of royalty-free and high-quality videos, illustrations, photos, 3D assets, vector graphics and templates for your creative projects.
So what do you think? We suggest going with the entire suite for better value. But if you're a professional and in need of only one app, you can go with your single purchase choice. Adobe's apps are supported by across mobile devices and PCs. 
Can I download Photoshop for Free?
Yes, Photoshop is paid. But everyone can try their free trial. Adobe is providing the 14 Days free trial of Adobe creative clouds, in which users can try any adobe application including photoshop, and illustrator.
Can I buy Adobe Photoshop Permanently?
Yes, There are still some users selling adobe photoshop CS6 versions on eBay or another platform. But adobe is only selling its adobe photoshop cc version. Which is monthly subscription-based?
How much does it cost for adobe photoshop?
Adobe Photoshop CC costs around $20.99/month, but if you buy their photography plan, then you will get adobe photoshop including lightroom and Cloud storage from adobe which is only at $9.99/month.
Is Photoshop worth Buying?
Adobe Photoshop is worth buying or not only depends upon the end-users. Adobe Photoshop is still the world's most used software to edit photos or stills. There is no good alternative to it.