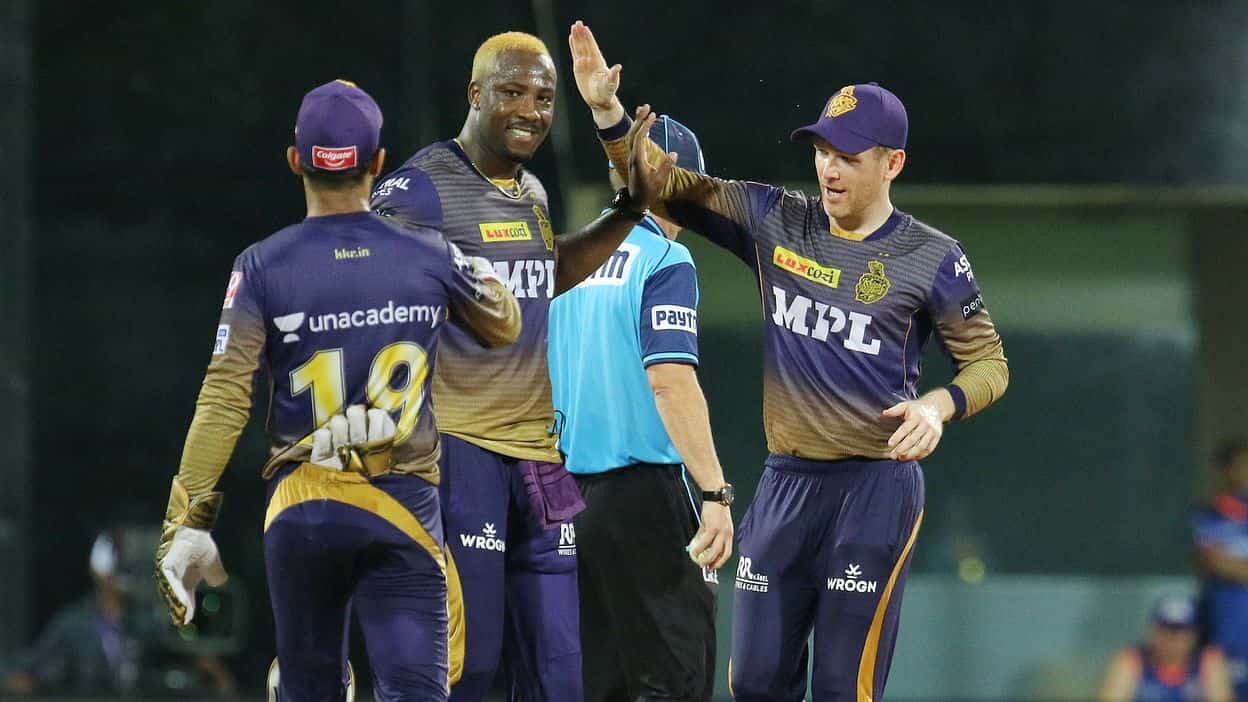 Kolkata Knight Riders have finally ended their losing form, who won against Punjab Kings in Ahmedabad today and bagged their second win. KKR's spinners and skipper Eoin Morgan have shone brightly to restrict Punjab to a low score and chase it slowly to avoid any last-minute tricks. With this win, KKR jumped to 5th place in the points table.
KKR vs PBKS: A Slow and Low Score Game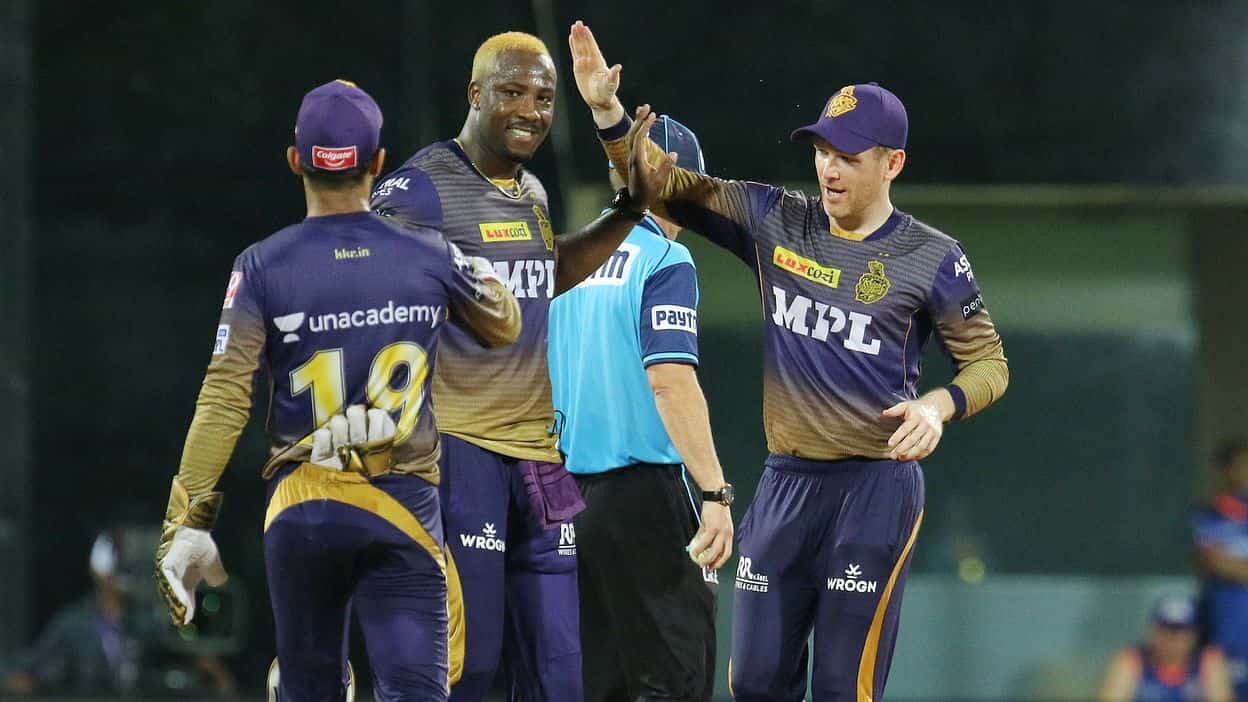 The game between Kolkata Knight Riders and Punjab Kings isn't that exciting, but an important for either side. Since both are in the second half of the table, and Kolkata being in dire condition, they have to win for having better chances to play-offs. And KKR did.
Winning the toss and electing to bowl first, KKR troubled the Punjab batsmen from the beginning. Openers KL Rahul and Mayank Agarwal struggled to draw runs in the power play, with half of it bowled by Shivam Mavi who ended with stunning 4-0-13-1 figures. Later, the Punjab innings were held tight by KKR's mystery spinners duo, Varun Chakravarty and Sunil Narine.
Losing wickets regularly, Punjab at one point seemed to end below 100 runs but was uplifted by Chris Jordan's superb batting (30 off 18) at the end, who stood as the only Punjab batsmen with above 100 strike rate. With a target of a mere 124, KKR has nothing to worry about but to play cool and slow.
But, things started differently as the form batsman Nitish Rana and Shubman Gill gone for a duck and 9 runs respectively. Though Punjab had an early breakthrough, Rahul Tripathi and Eoin Morgan barred their happiness and slowly directed innings towards the win. KKR had lost 5 wickets though, but won the match with 20 balls in hand, and shooting up to 5th place in the table.