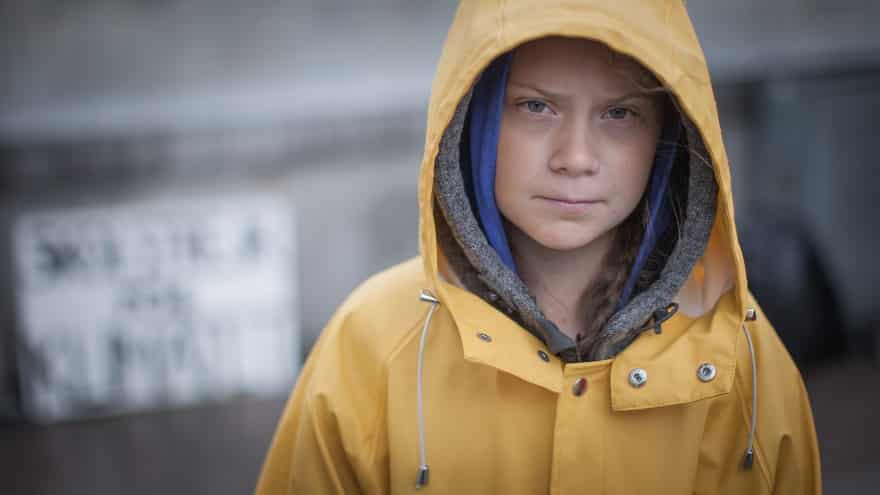 Right after a surprising push by Rihanna, the ongoing farmer protests in Delhi have a new supporting celebrity – Greta Thunberg. The teenage activist has shared an article defining the farmers' protests in New Delhi, India, and said she stands in solidarity with them. The protests are in no way seem to settle down anytime soon.
Greta Thunberg Supports Indian Farmers
Greta Thunberg has become an overnight star after she spoke about the degrading nature and active exploitations against it by several corporations. She accused several high-profile personalities including the presidents of various countries of not considering the environmental issues seriously.
We stand in solidarity with the #FarmersProtest in India.
https://t.co/tqvR0oHgo0

— Greta Thunberg (@GretaThunberg) February 2, 2021
Now, she extends support to the ongoing protests by Indian farmers against the agricultural bills introduced last year. Since November, hundreds of thousands of farmers, mostly from Punjab, are protesting these bills and asking to be reversed. They accused the government of not consulting them while making them.
Protestors cry that these bills if made to be law, will degrade their lives essentially. Thus, they're protesting relentlessly for justice. The protests have too far that, nearly 150 protesters were dead since the beginning of the movement and over a hundred missing! In growing violence since last week, tens of policemen have injured too.
Now, the Indian government is suspending internet connections across districts in the New Delhi outskirts, where the farmers have settled. The Department of Information and Public Relations of Haryana said that internet in at least 14 of 22 districts in the state near New Delhi were suspended until 5 p.m on Monday, which has been extended since then.
The Ministry of Home Affairs said this action was taken "in the interest of maintaining public safety and averting public emergency," which is seen as undemocratic, thus drawing well-known personalities like American singer Rihanna and now Great Thunberg tweeting in support to farmers.