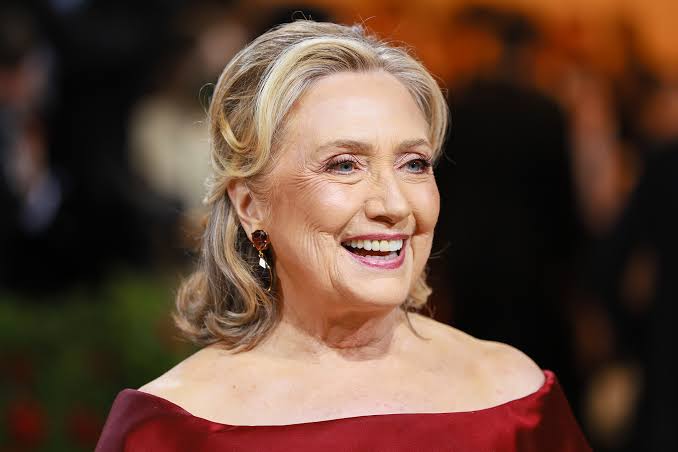 This time, Hillary does it in style! Ms. Clinton pays a tribute to the women of America, whom she admired all her life.
In America: An Anthology of fashion
The former Democratic presidential nominee, Hillary Clinton attended the Met Gala, hosted by the Metropolitan Museum of Art on May 2, 2022, in New York.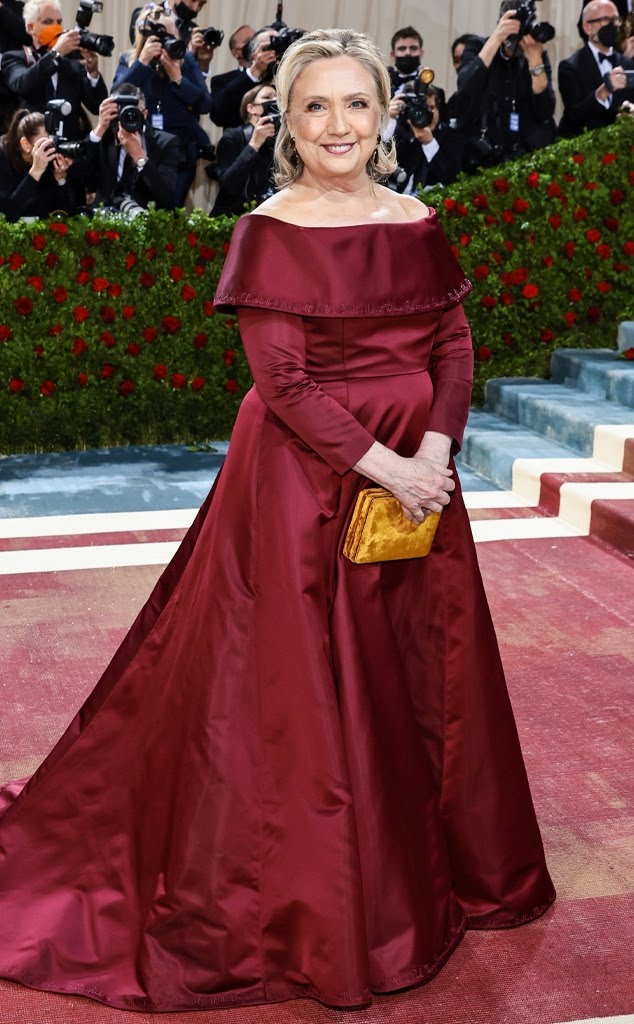 The theme for the fashion edition of the year 2022 is, "In America: An Anthology of fashion." Well suiting the theme, Clinton wore a red wine off-shoulder dress flowing down the floor. The dress celebrates the strong women of America from history, whose names are embroidered on the hem and neckline of the dress.
Into the details; The dress is designed by Joseph Altuzarra. Owing to the aesthetics, the designer could only fit around 60 names. Some of the noted names are; Harriet Tubman, Abigail Adams, Eleanor Roosevelt, and Madeleine Albright.
Hillary said "I would have filled the entire dress," with names of women who inspired her all along the years. She also mentioned that she is happy to be at the event after almost 20 years. The event is all about dazzle and glitter for a cause. Many celebrities and renowned women across countries have been invited to celebrate the theme of walking the red carpet.
#Marilyn #MetGala #MetGala #KimKardashian

The dress is ICONIC and a piece of history ,shouldn't have been worn by another person. pic.twitter.com/8sMGEiar7T

— Dee (@datrivaschic) May 3, 2022
Kim Kardashian, sported Marlyn Monroe's look, while Natasha Poonawalla; businesswoman of India, wore a golden saree designed by Sabyasachi. The Sex and the City icon, Sarah Jessica Parker wore a Balck and white themed gown honoring Elizabeth Hobbs Keckley, the first female Black fashion designer in the White House.
Blake Lively, one of the hosts wore a Versace dress which has metamorphosized into an aqua blue gown as she did a switch-a-roo on the red carpet. The annual fashion show is likely to end by 9. p.m.