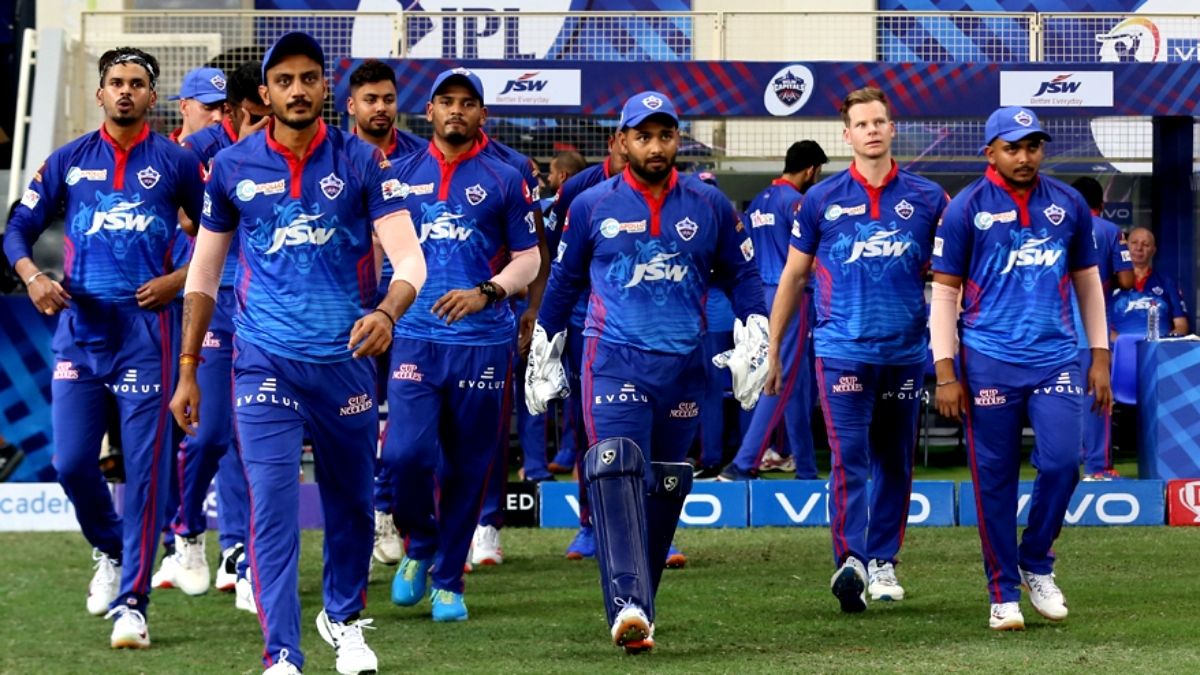 Just when the IPL 2022 is going on a full craze, an unnamed player from the Delhi Capitals squad was infected with COVID-19!
This comes after a DC's physio earlier tested the same, and was isolated. And now, the unnamed player reportedly tested positive for COVID-19 in Rapid Antigen Test and is awaiting to undergo an RT-PCR test. The rest of the DC squad is currently quarantined in their rooms and will undergo door-to-door Covid-19 tests soon.
DC Player Infected With COVID-19
Delhi Capitals is one of the title prospects of IPL 2022, with a strong pack of foreign and domestic players. As the team is progressing through its fixtures, one of the players has reportedly tested positive for COVID-19!
This comes from Cricbuzz, which said the DC squad has canceled its scheduled plan of travel to Pune ahead of their next IPL 2022 game. While the player details who got infected are not revealed yet, DC's physio Patrick Farhart has earlier tested positive too.
He was soon isolated to not cause any infections to the team, and this procedure is now followed by the rest of the DC players too. They're quarantined in their rooms with door-to-door Covid-19 tests scheduled for today and tomorrow.
The unnamed player who got infected will undergo a further RT-PCR test to confirm the result came in the general Rapid Antigen Test. What happens after this will be decided by BCCI, which had paused the IPL 2021 due to the rise in COVID-19 cases last year.
Delhi Capitals' next match is with Punjab Kings, scheduled on Wednesday at 7.30 PM IST in MCA stadium, Pune. DC has won two out of the five games they played so far, and are in the bottom half of the points table currently.