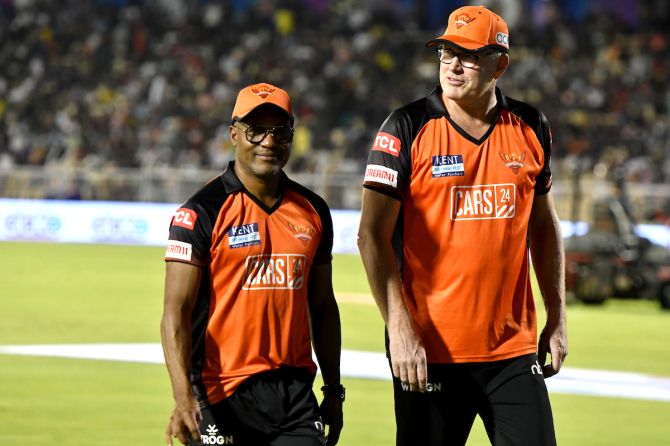 As Tom Moddy decided to part ways with Sunrisers Hyderabad in the Indian Premier League, the SRH management has appointed Brian Lara as the head coach now.
Lara has served as the SRH strategic advisor and batting coach in the last season and now be stepping up to take on the new responsibilities for the IPL 2023.
Brian Lara as the Head Coach of SRH in IPL 2023
Played extensively for West Indies and a couple of other teams outside the home, temporarily; Brian Lara is now named as the head coach of Sunrisers Hyderabad team of the Indian Premier League.
He'll lead the squad from next season onwards, which had poorly performed in the last two seasons. Lara was the strategic advisor and batting coach for SRH last year, whereas Muttiah Muralidharan and Dale Steyn worked as the spin bowling and pace bowling coaches, respectively.
And SRH did badly in both departments last season. Although they recorded five consecutive wins in their first five matches, they went on to win only one after that – settling at the No.8 position in the table of 10 groups. The season before that wasn't good either, with Sunrisers Hyderabad failing to reach the top 4 for the first time in six years.
They already had disturbances with David Warner, dropping him as captain and eventually from the squad. And with Tom Moody now leaving the team – since he's appointed as the director of cricket at Desert Vipers in ILT20 – it's now on Brian Lara to take care of everything.
SRH, under Moody's first run from 2013 to 2019, has been excellent – reaching playoffs five consecutive times and even winning in IPL 2016. And since this combo failed in the second run, i.e., the last two seasons, the management has decided to try the other.