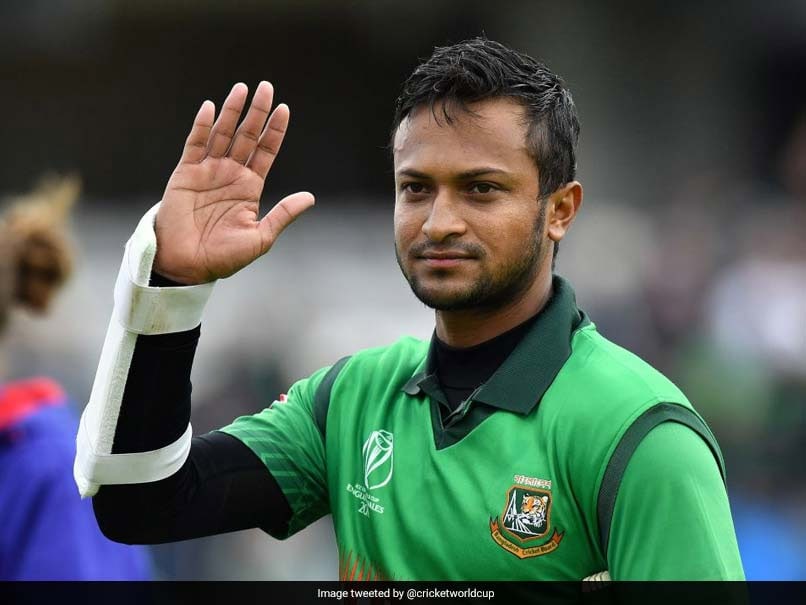 After a secret discussion with the BCB Chairman, the veteran all-rounder Shakib Al Hasan was named as the T20 captain of Bangladesh until the end of the T20 World Cup 2022.
He would be leading Bangladesh in all the T20s in upcoming tours, plus the Asia Cup and the T20 World Cup scheduled later this year. Shakib has cleared a lot of inconsistencies with the board before entering into the pact again.
Leading All The T20 Matches
Even after a bunch of warnings and suspensions, Shakib Al Hasan is still the only best option that Bangladesh Cricket Board has got – for leading their T20 squad this year.
After a rough series from the tour in Zimbabwe, Bangladesh was in the look for a reliable captain and players once again. And in a secret meeting held at the residence of BCB's chairperson Jalal Yunus, Shakib Al Hasan was named as the T20 captain for all the upcoming T20 matches until the end of the T20 World Cup later this year.
This was confirmed by Jalal Yunus after the meeting, which was joined by Bangladesh team director Khaled Mahmud, BCB's chief selector Minhajul Abedin and his selection panel member Habibul Bashar.
The BCB has announced that Shakib Al Hasan will be the Bangladesh captain for the Asia Cup, the tri-series in New Zealand and the T20 World Cup pic.twitter.com/x8ogPaKBJd

— ESPNcricinfo (@ESPNcricinfo) August 13, 2022
Just a day ago, Al Hasan was forced to back from the deal with Betwinner News – a subsidiary of Betwinner, an online sports betting company. This is because of the local regulations that prohibited players from getting involved in any of the betting contracts since they were banned.
Also, Shakib was given a strong warning by the BCB head for not informing them of the deal as per the board's procedures. Shakib in past was banned by ICC for not informing them about the incident of bookies approaching him, and again for his outrage on the field – kicking down the stumps during a Dhaka Premier League match between Mohammedan Sporting and Abahani Limited in 2021.