IPL's defending champions are all set to kickstart their campaign this year. Mumbai Indians, led by Rohit Sharma will be playing their first match of this season against their arch-rivals, Chennai Super Kings. The team's got new power with the acquisition of Chris Lynn, who played a key role for KKR in recent years.
While the entire schedule with knockouts isn't released yet, team-wise schedules are always dropped earlier. And here's the schedule officially released by Mumbai Indians itself. The team will be playing against Chennai Super Kings, led by India's former captain, MS Dhoni. This match could be wondering and nostalgic at the same time. As both, the teams have already battled for the trophy last year (finalists) and are starting this fresh season, as last year's!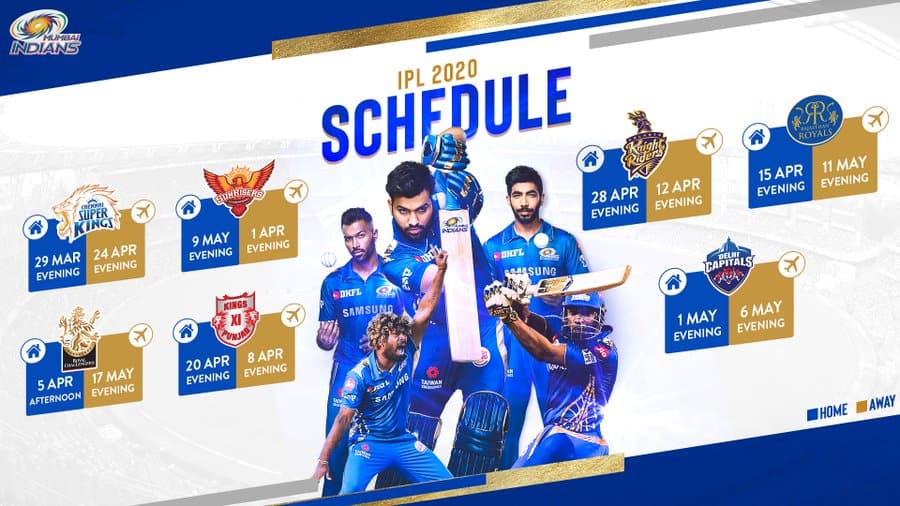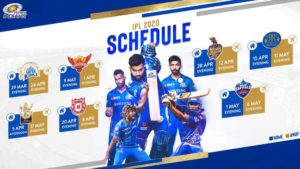 Aside procuring Chris Lynn for Rs. 2 crores , Paltans has also acquired Nathan Coulter-Neil for Rs. 8 crores, a costly bet. Yet, the team seems to be satisfying more with Chris Lynn's pick, as owner already dotted him ever since he played the amazing knock, 29-ball 54 runs against MI once. He could be pairing with Quinton De Lock or Rohit Sharma as openers to give the team a super initial boost.
As usual, every team plays half of their matches (7) in their home ground and the rest at others venues. For Mumbai Indians, the first match beginning the IPL 2020 season will be held on 29th March in Wankhede Stadium. Apart from this, the double-header matches have seen a change this season. Where the double-header matches are only 6 this season, with all fixtured on Sundays rather Saturdays as in past.
After all, all you care about is your favourite teams fixtures. And if you're an MI Paltan, here you:
Matches at Home (Wankhede Stadium)
Sunday, 29th March vs Chennai Super Kings
Sunday, 5th April vs Royal Challengers Bangalore
Wednesday, 15th April vs Rajasthan Royals
Monday, 20th April vs Kings XI Punjab
Tuesday, 28th April vs Kolkata Knight Riders
Friday, 1st May vs Delhi Capitals
Saturday 9th May vs Sunrisers Hyderabad
Matches at other venues
Wednesday, 1st April vs Sunrisers Hyderabad
Wednesday, 8th April vs Kings XI Punjab
Sunday, 12th April vs Kolkata Knight Riders
Friday, 24th April vs Chennai Super Kings
Wednesday, 6th May vs Delhi Capitals
Monday, 11th May vs Rajasthan Royals
Sunday, 17th May vs Royal Challengers Bangalore