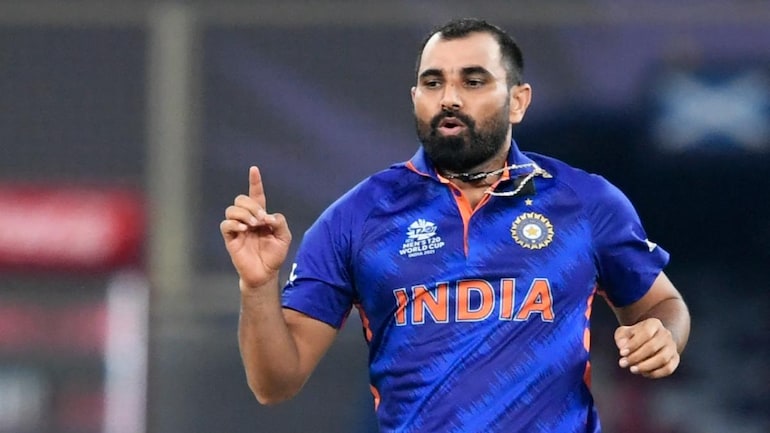 Citing a source and observation of players" traveling, Cricbuzz reported that Mohammad Shami could miss the South Africa T20 series too! Partial recovery from COVID-19 is said to be the reason.
He already missed the T20 series against Australia due to the same reason. Aside from him, Deepak Hooda will also miss the upcoming South Africa series due to a back injury.
Shami and Hooda Unavailable to South Africa T20 Series
One of the finest pacers India got in its pack – Mohammad Shami, has missed the Australian T20 series due to COVID reasons. He caught the virus just before the series, thus sidelined for recovering.
And now, he's said to be partially recovered from it, so he could be missing the South Africa T20 series, too, scheduled to start on the 28th of this month. Mohammad Shami was not seen traveling with the rest of the squad to Thiruvananthapuram – where the first T20 match is scheduled.
Instead, Umesh Yadav was seen with the squad – so they could be getting another chance to play for India in the upcoming series. He was named as the replacement for Mohammad Shami for the Australia series too, where he played the first T20I.
For the record, Shami hasn't played a T20I for India since last year's World Cup in UAE, and his last played ODI was against England in July this year. He was also named as one of the four reserve players in the Indian squad for the upcoming T20 World Cup, scheduled in Australia from next month.
Aside from Shami, Deepak Hooda too is reported to be missing the South Africa T20 series due to a back injury. He wasn't available for Sunday's decider in Hyderabad against Australia.