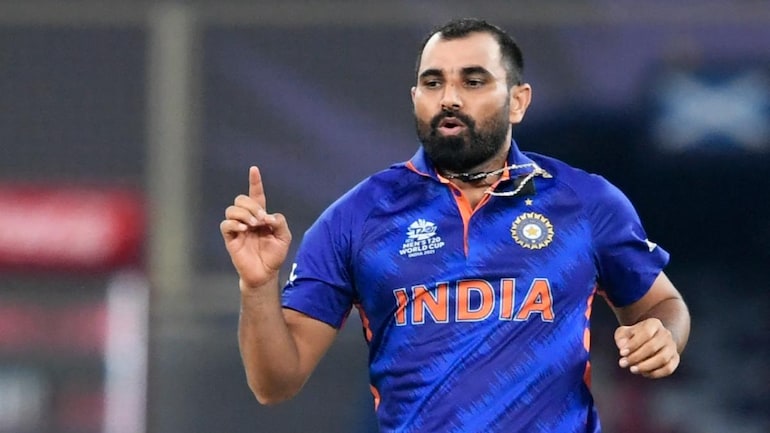 Indian veteran pacer Mohammad Shami tested positive, as reported by BCCI officials when the squad was supposed to land at the match venue to face the Aussies on 20th September for a three-game T20 series. Umesh Yadav is the most likely candidate to replace Shami in the upcoming matches.
Mohammad Shami is Out of Australia T20 Series
Mohammad Shami was named to the Indian T20I squad after a significant period. The last T20I appearance was in late 2021. Since then, young pacers like Bhubaneshwar, Jasprit Burmah, Arshdeep, Harshal Patel, etc., have been taking on pace duties for the Indian T20Is. The series against Australia was supposed to be a challenging metric for Shami as his performance would determine his position in the T20 World cup squad.
Shami is also named for the three-match T20I series against South Africa following the Australia series, for which his appearance is still on hold subject to his recovery from COVID.
Meanwhile, Umesh Yadav was called in to replace Shami as the pace bowler has good experience in the same department. Umesh Yadav has returned from the England county championship to rehabilitate muscle injury after Middlesex announced that the Indian pacer was yet to recover from his performance for the two long-format games.
The back-to-back series against Australia and South Africa is a great opportunity for Mohammad Shami to make a comeback for India after his valuable contributions to the new champion team Gujarat Titans in IPL 2022. The illness is a major setback for Shami.