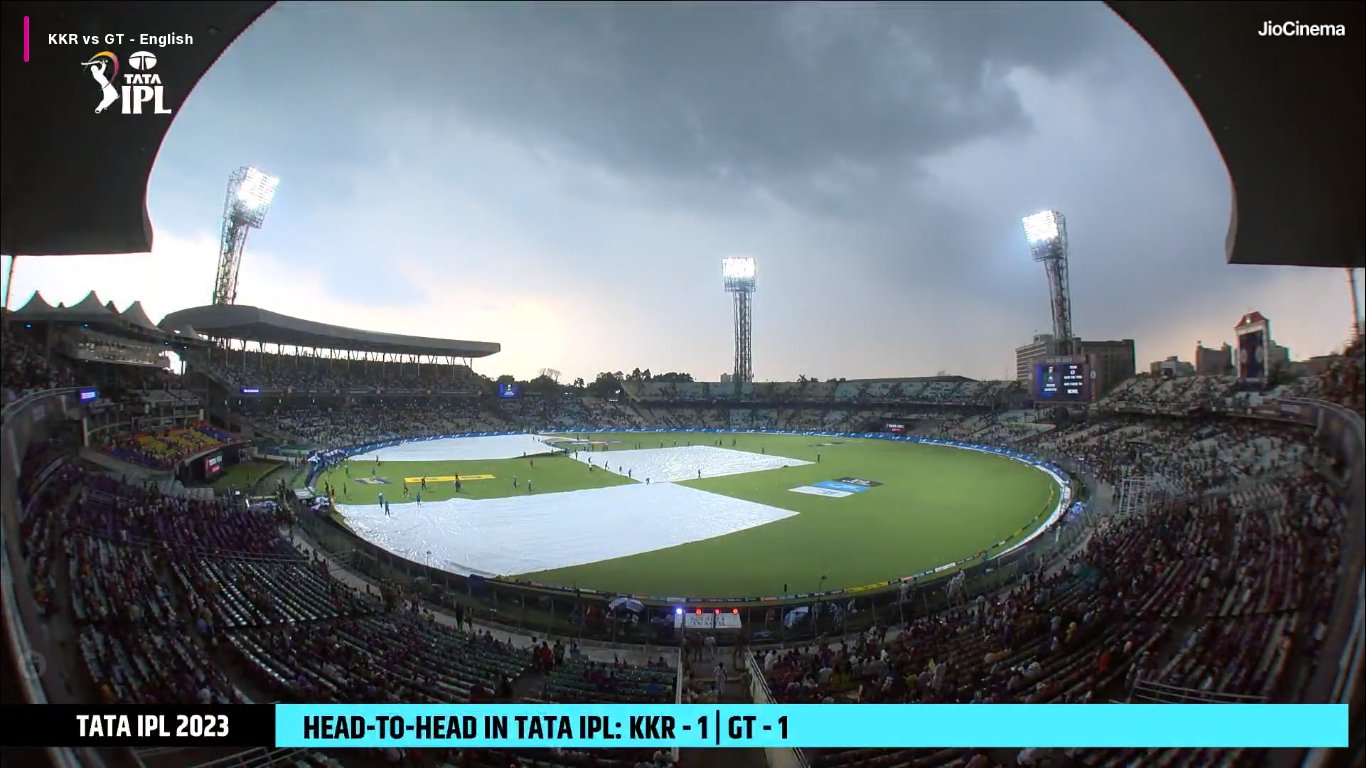 The Indian Premier League (IPL) match between Kolkata Knight Riders (KKR) and Gujarat Titans (GT) at Eden Gardens experienced a slight delay due to rainy weather, but both teams were eager to get started. Despite the delay, fans are anticipating an exciting match as both teams seek to bolster their standings in the league.
KKR's lineup includes Shardul Thakur, who has been considered a great addition to the team, providing balance in their playing XI. However, KKR will miss Jason Roy, the English top-order batsman, who is ruled out due to a back spasm. GT, on the other hand, have placed Shubman Gill on the substitutes list as he is expected to play as an Impact Player in the second innings.
Gujarat Titans, led by captain Hardik Pandya, have been performing well this season, with a solid third-place standing on the points table. KKR, captained by Nitish Rana, have experienced a more challenging journey, currently holding sixth place. Despite their position, KKR managed to break their four-game losing streak by defeating the Royal Challengers Bangalore in their last match.
Both teams have strong players in their lineups, with KKR's spin trio of Varun Chakaravarthy, Suyash Sharma, and Sunil Narine standing out as a key strength. GT boasts the Afghani spin duo of Rashid Khan and Noor Ahmad, who have consistently taken wickets in recent games.
As for their head-to-head history, KKR and GT have faced off twice, with each team claiming one victory. In their last encounter this season, KKR achieved a thrilling three-wicket victory against GT on the final delivery of the contest.
The pitch at Kolkata's Eden Gardens is known for producing high-scoring T20 matches, making it an ideal venue for this IPL clash. While the team batting second has a better record at the stadium, a score of over 200 for the team batting first could still secure a victory.
With the possibility of a playoff spot on the line, both teams are eager to claim a win in this crucial match. If it is anything like their previous encounter, fans are in for an exciting and action-packed contest.