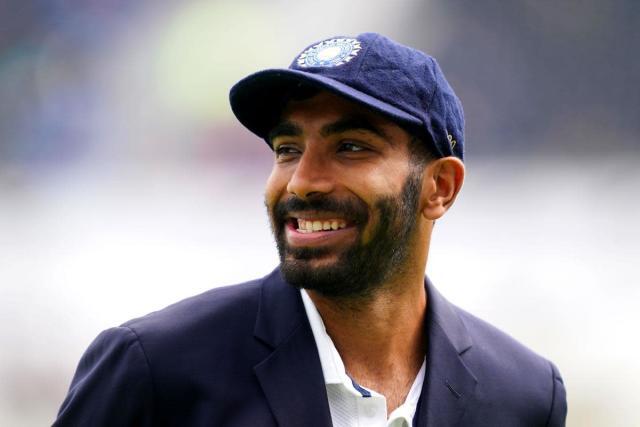 In a big blow to the Indian team, their star pacer Jasprit Bumrah has been ruled out of the upcoming T20I World Cup due to a back stress fracture.
He was rushed to play a match against Australia as a proper warmup before getting into the main event. And this led to back pain for Bumrah, who complained in during a practice session. He will now be sent to extensive rehabilitation in NCA for the next few weeks.
Injuries Concern the Indian Camp
After Ravindra Jadeja, India now has now lost Jasprit Bumrah for their upcoming T20I World Cup scheduled in Australia. The star pacer has complained about back pain in a practice session – after the Australian T20 series.
This led the management to cancel all practice sessions of Bumrah, with Rohit Sharma too coming out and briefing about Bumrah's resting. He eventually missed the first T20I against South Africa and will now be missing the whole T20I World Cup next month.
Bumrah caught this injury during the India vs South Africa series earlier this year and has been rested since then. But he was rushed to play the T20Is against Australia – partially due to India lacking death bowling and selectors wanting the pacer to warm up before the mega event.
Well, this turned out to be a disaster now, even though using him in the 2nd and 3rd T20I against Australia was helpful. He'll now be sent to NCA in Bengaluru for extensive rehabilitation, with scans and medical reports post that deciding his career for the rest of this year.
As per a senior BCCI official told InsideSport;
"It's concerning. But we haven't had a full medical report on Jasprit yet. As soon as he complained of back pain, he was taken off practice. The medical team is monitoring him. Back injuries are tricky, and we do not want to rush his return. The doctors will take a call on what will be his recovery period."
Bumrah has already missed the West Indies tour and Aisa Cup due to this injury and is now set to miss another 4-6 months even if he doesn't require surgery. Mohammad Shami, on the other hand, is in the recovery process, too, while Umesh Yadav and Harshal Patel have their own set of problems.
With all these pacers missing, India has very few options left to try for their next schedules. They will prioritize Bhuvneshwar Kumar and Hardik Pandya while also bringing Arshdeep Singh and Deepak Chahar into the squad.