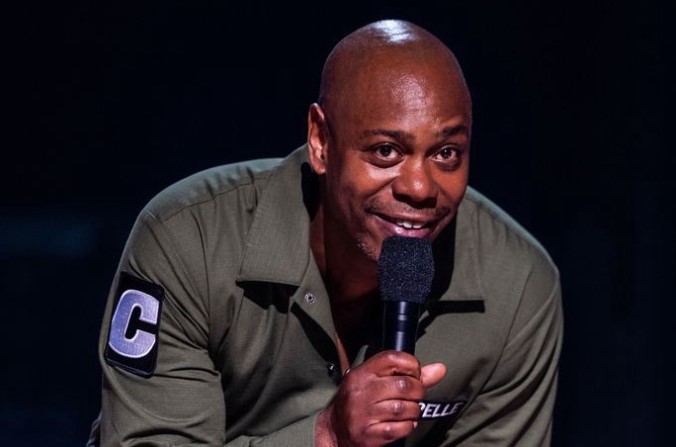 The famous Comedian gets attacked on the comedy show by an unknown audience.
Tuesday's Netflix show, got worse when a man attacked Dave mid-performance in Los Angeles. The suspect has been reported to carry a replica gun and a knife, which makes the assault a planned orchestration.
Someone just tried to attack Dave Chappelle on stage at the Hollywood Bowl 😳😳 pic.twitter.com/PZI3RMRdjD

— Piñata Farms 🪅 (@pinatafarms) May 4, 2022
The police have claimed to arrest the perpetrator and restored peace in the commotion. David has been unharmed however, he was rushed to the hospital after briefly closing the show. He was seen to be shocked when the unexpected man lunged at him and made him fall on his back on the floor.
Dude met Dave Chappelle's security
pic.twitter.com/L9hBG0Up4o

— Wu-Tang Is For The Children (@WUTangKids) May 4, 2022
Dave, later rushed backstage to grab the culprit. Chris Rock and John Stewart were the other comedians who were present on the stage as the assault took place. Rock took a dig at the perpetrator exclaiming, " Was that Will Smith?"
The Hollywood stage is getting hotter
In recent times, much drama has been set on the stages since the Oscars Will Smith slap being on-trend. The Dave assault has stood second in a row of such unfortunate moments.
Was that a trans person?
Dave suspects that the attacker must be a trans person. Dave has been to be vocal about his views and even supported J.K. Rowling when she was trolled for transphobia. He also got into the news for his jokes on Holocaust earlier this year.