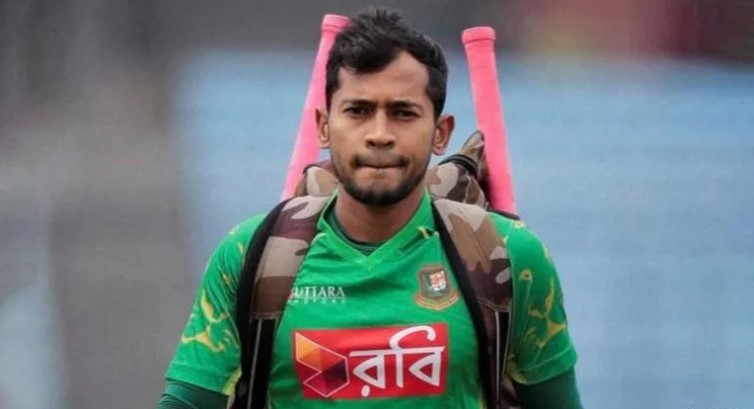 Just a month after Tamim Iqbal announced his retirement from T20s, Bangladesh wicketkeeping batsman Mushfiqur Rahim too now announced the same.
Revealing his decision on Facebook, Mushfiqur Rahim said he'll continue to play the ODIs and Test cricket for Bangladesh, and also the Bangladesh Premier League and other T20 franchises around the world.
Rahim Retires From T20Is
Months after quashing the suspicious reports of retirement from cricket, Mushfiqur Rahim now officially announced he's parting ways with T20I of Bangladesh. He took to Facebook to announce this decision, where he thanked fans for their support all these years.
JUST IN | Mushfiqur Rahim has announced his retirement from T20 internationals – he played 102 games in the format for Bangladesh pic.twitter.com/jZJtpxiNLQ

— ESPNcricinfo (@ESPNcricinfo) September 4, 2022
While he didn't specifically mention any reason now, this could be coming after a poor performance in the ongoing Aisa Cup 2022, where Bangladesh lost both the league matches they played – with one against their arch-rivals Sri Lanka – and eventually kicked out of the tournament.
Mushfiqur Rahim has scored just 5 runs in both the matches he played and made several mistakes in the wicketkeeping – that cost Bangladesh the match. Rahim was guilty of putting down Kusal Mendis's catch and then not being able to convince the skipper Shakib Al Hasan of a nick Mendis had, resulting in Mendis going big in batting later.
May all these summed up to push himself from leaving the T20I for Bangladesh, which is now mostly filled by youngsters. Throughout his T20I career, Rahim scored 1500 runs in 102 matches played (93 innings, though), with an average of 19.23 and a strike rate of 114.94.
Earlier, he dismissed the reports of his wife sharing a retirement post of Rahim after some misunderstandings from the BCB board. Nazmul Hassan Papon, the president of BCB earlier asked the senior players to be clear on their future path, which triggered some to respond in an unwanted way.
Quashing his retirement claims, Rahim said he'd play for Bangladesh until he's fit and good to go. But now,.he announced their retirement from T20s for the country at the age of 35. Well, he clarified that he'd continue playing Tests and ODIs for Bangladesh, the BPL tournament, and for other T20 franchises around the world he's a part of.