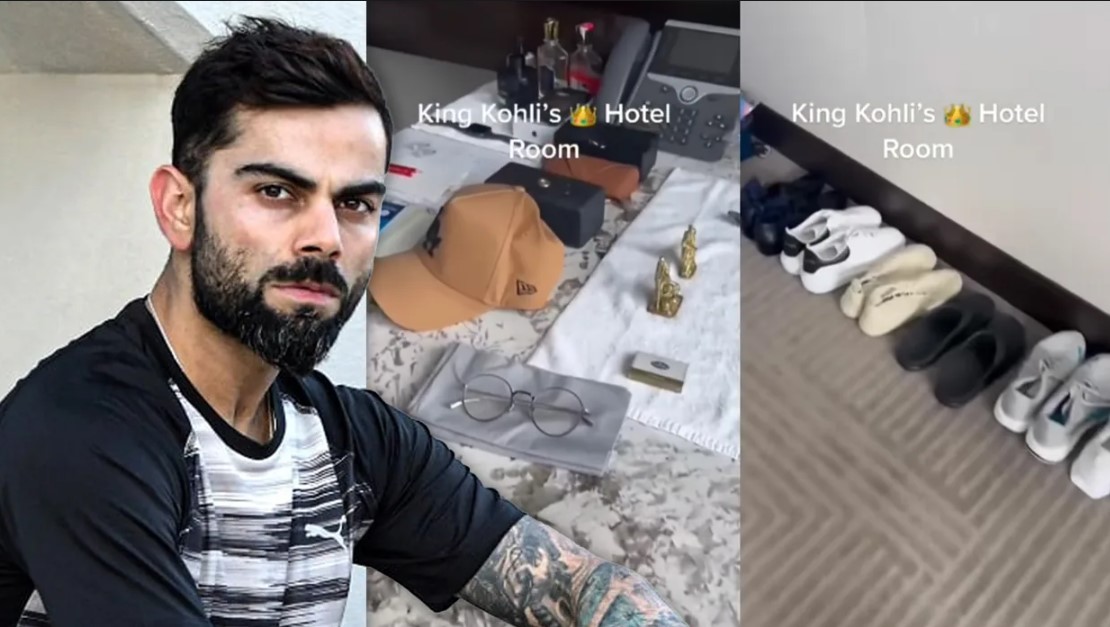 Baffling the Indian cricket star Virat Kohli, a fan-cum-staff working at the Crown Resorts, Perth, has entered Kohli's personal room and filmed all his belongings.
He went on to post that video on his Instagram account, showcasing all the items set up in Virat Kohli's room. This engraved the cricketer, who shared his disappointment with everyone, calling this an invasion of his privacy. Several celebrities have responded to this indecent act too.
An Appalling Incident for Virat Kohli
In a triggering incident on Monday morning, a staff person (alongside other staff members) of the Crown Resorts, Perth, entered Virat Kohli's room without permission and filmed his entire bedroom through his phone.
He later posted the video on Instagram, which triggered harsh responses from many. One among them is Virat Kohli directly, who shared a bit of the video and wrote about how uncomfortable it was for him. Saying that the video was appalling and made him feel very paranoid about his privacy, "If I cannot have privacy in my own hotel room, then where can I really expect any personal space at all??"
The video he shared shows a few bottles of health drinks alongside a coffee maker and some close visuals of his bed and miniature idols of Lord Ganesha. Kohli went on to say that;
"I'm NOT okay with this kind of fanaticism and absolute invasion of privacy. Please respect people's privacy and not treat them as a commodity for entertainment."
His post attracted a number of responses from celebrities and fellow cricketers, who criticized the act of Crown Resorts staff. Well, the person responsible for filming Kohli's room was immediately suspended by the hotel management.