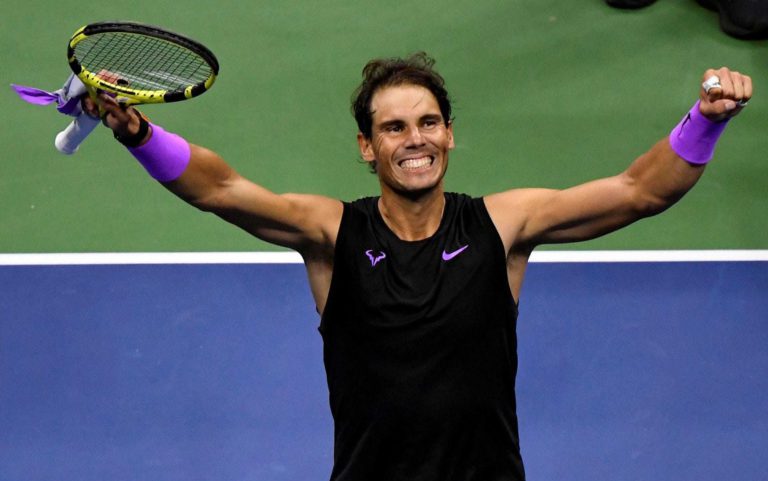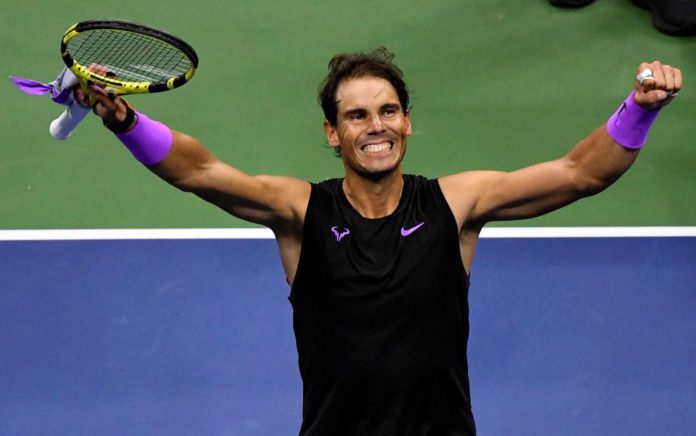 Rafael Nadal is Close to the Federer, who wins the UP Open 5 times. Today, Nadal wins the fourth time US Open of his career.
Rafael Nadal who is known as the king of Clay court can also perform DecoTurf. Today is proof of that.
In the Final of US Open Men's Single, he played against the world number 5th in WTA ranking Daniil Medvedev.
First two set of the match straight win for the Rafael.
In the first set, Rafael covers the 5283.0 ft distance, with one ace and one double fault wins by 7-5. on the other side Daniil Medvedev covered only 4954.1 ft but he got two ace points.
a CLUTCH hold from Nadal after saving 3 break points in his opening service game in the 5th set…#USOpen pic.twitter.com/nSeKCC1TGu

— US Open Tennis (@usopen) September 9, 2019
The second set was easy to win for Rafael Nadal. He has to cover 3100 ft to win the set by 6-3. In this only Nadal got one ace and no double fault by both players.
The Third set turnaround! Medvedev wins this set by 7-5. He got the 7th point by 40-15. After this set win, everyone cheers in the stadium by "medveedev, medveedev".
In the fourth set, Rafael Nadal looks a little bit tired. This time Daniil make the match equal by winning the set by 6-4.
In the Final and match-winning set Rafael Nadal makes a big return into the match and win the set by 6-3.
Star celebrities from all over the world are seen in the stadium. Gerard Pique and Shakira have seen in the supporting Rafael Nadal.