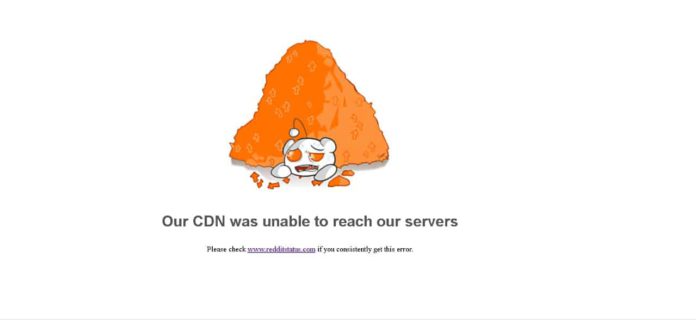 Reddit is hit right now.
Every user gets the message "Our CDN was unable to reach our servers".
Outage Monitor detects a huge Spike in the Reddit down reports.
The User in all over the world experience difficulties to excess the front page of the Internet.
Before this Google and Youtube face the same problems all over the World.
The twitter was flooded with too many tweets regarding #redditdown. Some of the interesting tweets are below.
Reddit is still down, so I fixed the error message.#RedditDown #Reddit pic.twitter.com/ZWSx27VmWJ

— Ivica Milarić (@filmzadanas) August 31, 2019
One user tweeted: "Dammit Reddit….#redditdown".
Another posted: "Am I the only one having trouble loading Reddit? #RedditDown".
One added: "Reddit isssssss down".
Reddit is Working Right Now, but some features are still slow. Reddit shares on their @redditstatus twitter account, that they are working on the issue.