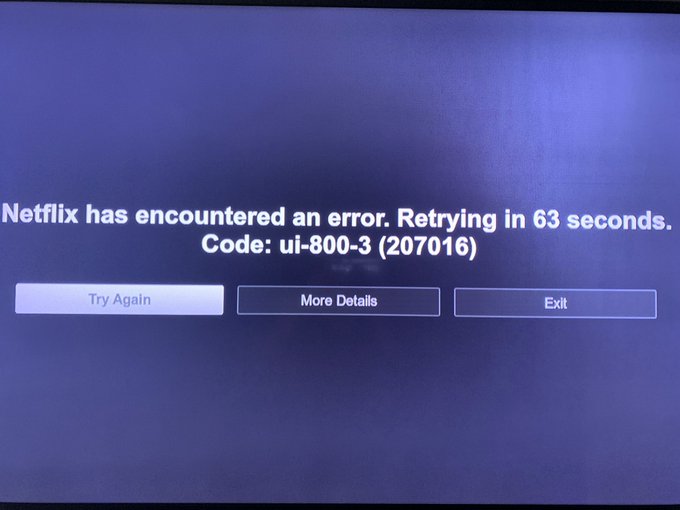 Online TV and Film streaming provider giant Netflix id down right now. It is reported by the Down Detector half an hour ago. Most of the Users are getting the MSL 5003 error.
Everyone is facing a different error. In the Starting, Most of the Desktop or PC users are not able to play anything. Some are not connecting to their site due to a Http 503 error. Its most of the time when the domain is not connected with the server.
So this may be an outage in some regions. But we will update as soon as we get any information.
The main reason behind this is not known. Netflix has not announced any notification regarding this outage.
Users are also reporting this issue on the social media platform Twitter and Facebook as well. The main reason behind this outage is not known yet.
We also try to connect Netflix, but no answer from the Netflix team.
This outage affects all the regions all around the world. Netflix right now has millions of users all around the world.
They don't know what is happening right now. These types of issues are due to high users coming to the site or high load on the server. Maybe this is due to maintenance.
We will update users all about this issue on this page so better bookmark this page.