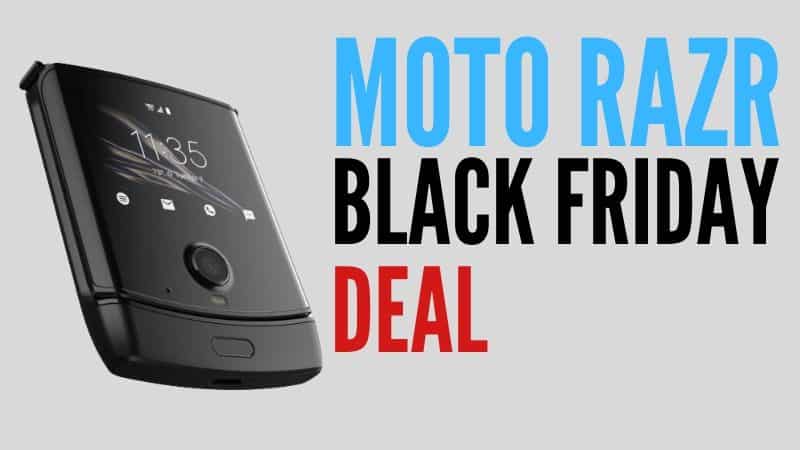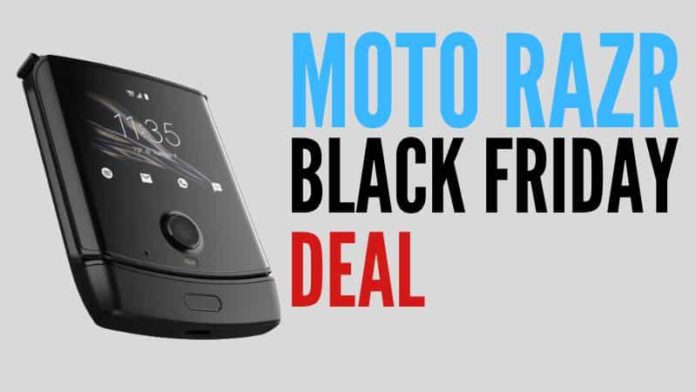 Motorola's new hit, Moto Razr is set to launch shortly. It's Black Friday deal is so attractive that one surely get this masterpiece at that price. Check what we got.
In the realm of foldable, Samsung's Galaxy Fold and Huawei's Mate X have been the favourites of many by far. There are Xiaomi and others in this pursuit lately. But, Lenovo backed Motorola is typical of all. It's so typical that everyone's assuming it to a foldable phone from Motorola, but it's a flip one!
Its introduction is well received and is about to counter Galaxy Fold and other identical ones soon. With just weeks away from commercial launch, the new Moto Razr's specifications are as below.
It sports a 6.2″ P-OLED dominant display (373ppi) and a 2.7″ Q-OLED secondary (outer) display. Razr runs on Android 9 Pie with a Snapdragon 710 CPU and Adreno's 616 GPU. This mobile has a 4GB/6GB of RAM and 128GB of internal storage with no expansion options. Further, it has a 16MP (f/1.7) main camera (rear) and a 5MP selfie camera inside. Finally, it packs a 2510mAh battery with 15W charging support.
With this basic information and few reviews already, let's judge Razr against Galaxy Fold, which is turning traditional already.
Galaxy's Fold scores huge on having big screen of 7.3″ (primary) AMOLED and a 4.3″ (secondary) displays. Further, Galaxy Fold's equipped with Snapdragon's 855 SoC which is 5G enabled, but Razr is strictly limited to 4G, which is okay.
In the imaging department, Galaxy Fold's triple rear cameras (six in total) have a clear advantage over Motorola's Razr. Razr's single 16MP lens, given its aperture and pixel properties, should be excellent. But it lacks wide angular and telephoto lens as of Galaxy Fold.
While Galaxy's Fold has a book folding style, Razr has flipping one. Here, Razr gets the point as it's incredible. Galaxy's Fold, when closed, doesn't sleep accurately. It leaves some gap at the hinge, which is not so good whereas Razr got the proprietary closing style of maintaining the perfect close with no spaces open and a good-to-hear blip sound.
Galaxy's Fold has excellent finishing, so does Razr. But Fold got an unusual notch that houses cameras and Razr got a thick bezel that equips required hardware and the fingerprint sensor. The rear camera is like a belly button, which is negligible.
Pricing: Galaxy's Fold is near two grand! Which makes it hard for a normie to get. One would purchase it only for showing off or in dire need of a big screen. On the other hand, Moto's Razr is priced at $1499. Though $500 cheaper than Fold, yet not so affordable.
Whatever the purpose of these foldable is to have a bigger screen than portability primarily. So here, Samsung gets Moto, but the audience was impressed by Razr than Galaxy's Fold. So we're awaiting to see how it performs in ten markets when launched.