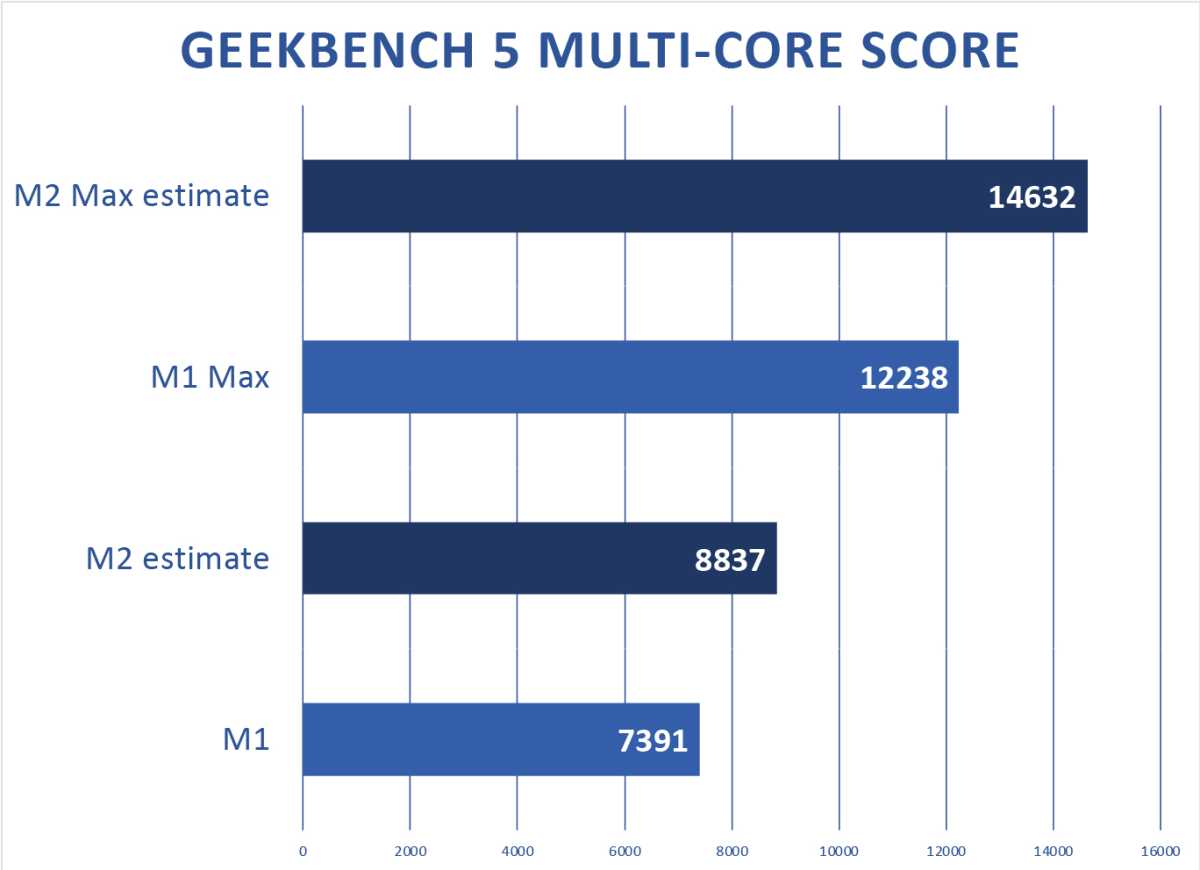 At the Worldwide Developers Conference (WWDC), Apple presented some performance claims for the M2 chip, stating that it offers some significant improvements in comparison to the prior-generation M1 chip, including an 18 percent faster CPU, a 35 percent more powerful GPU, and a 40 percent faster Neural Engine. The results of the benchmarks that have been published today on Geekbench demonstrate that Apple's statements are generally correct.
The M2, which operates at 3.49GHz as opposed to the M1's 3.2GHz, achieved a single-core score of 1919. This is almost 12 percent faster than the single-core score of 1707 achieved by the M1 13-inch MacBook Pro. The multi-core score of the M2 was 8928, which is an increase of around 20 percent from the score of the M1 model, which was 7419.
CPU Benchmarks have leaked for Apple's M2 chip!

3.49GHz CPU clock vs M1's 3.2GHz
Single-core performance gain vs M1: 11.56%
Multi-core performance gain vs M1: 19.45%

A little bit better than my estimates. I'm impressed!https://t.co/TGHOHw77Ds
Thanks to @amoss_137 for sharing. pic.twitter.com/NS9xODnOdX

— Vadim Yuryev (@VadimYuryev) June 15, 2022
BenchLeaks was the one who was able to find the CPU benchmarks that were uploaded to Primate Labs' Geekbench 5 database after they were submitted by someone using an Apple M2-based system. The results of the integer and float benchmarks can help us draw a few preliminary assumptions about what we can anticipate from the new Apple chips. Although the results of the Geekbench 5 benchmarks do not reflect real-world performance across a variety of applications, these results are still helpful.
The M2 chip achieved a score of 30627 on the Metal benchmark, which represents a significant increase in comparison to the M1 chip's score of 21001. The M2 processor can support up to a 10-core graphics processing unit (GPU), in contrast to the M1 chip, which could only support a maximum of 8 cores.