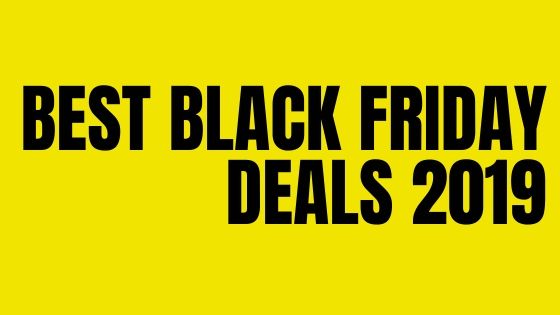 Thinking of buying something for this holiday? Well, you may be embracing yourselves for the upcoming Black Friday sales, but have you really had a logical thought of buying anything at any time? If you did, you wouldn't be waiting for the actual Black Friday or Cyber Monday to rush into the crowd and get stamped by others.
Retailers offer steep discounts on old items to dust them off the shelves before replacing with new ones, and the existing ones are, of course, will be discounted on Friday's sale. Thus, making you an absolute beneficiary. Only if you jump early though.
Don't blind yourself saying Black Friday is the only day. Some retailers, to avoid competition, shall be their sales a little earlier than Friday and Monday sales.
Here, we listed a few gadget deals that are currently active in some stores. The discounts range between 40-60% on almost all the items with some going down to 80% as well. Keep following us to know more.
Kohls today annouces the latest deals on their website. Eveyone can check all the latest deals on this link.
Walmart
Sales begin at 6PM on Thanksgiving day itself. Better get into lines early.
TVs
Samsung 32″ is for $178
Samsung 55″ 4K Smart TV is for $398
Vizio 60″ 4K Smart TV is for $498
Roku Smart TV 65″ is at $398
Hisense 40″ TV is at $99
Computers and Printers
HP Pavilion Gaming laptop for $599
HP x360 laptop for $499
HP Stream 11 for $159
Samsung Chromebook for $99
Galaxy Tab E 9.1″ for $129
iPad 6th Gen 32GB for $250
Samsung 32″ Curved Monitor for $168
HP Office Jet Printer for $49
Canon Wireless Printer for $34.
Canon Pixma for $19
Kodak mobile printer for $49
Gaming
PS4 1TB bundled with Spiderman is for $200.
Xbox One X and One S are for $399 and $199 respectively.
Xbox and PS4 controllers are for $39 each.
Sony VR Astro Bot for $199
Nintendo Switch with Mario Delux is for $299
Others
Google home mini and Chromecast bundle for $45
Hovers at $99
Netgear Nighthawk AC2600 WiFi Router for $99
Samsung 38″ 4.1 Soundbar for $170 (originally $240)
LG 37″ 2.1 Soundbar for $99 (originally $230).
ONN 37″ 2.0 Soundbar for $29 (originally $50)
Kohl's
While the offline sales begin at 5 PM on Thanksgiving day, online sales commence from November 25th onwards. There's a free Shipping if you make a cart value of $25 or more. Kohl's further giving $15 Kohl's cash redeemable at the store.
Smart devices.
Fitbit Versa 2 is for $180 (off by $50)
Fitbit ionic is for $200 (off by $50)
Fitbit Ace 2 and Inspire for $50 (off by $20)
JBL Charge 4 I for $100 (off by $80)
Amazon Fire 7 (kids) is for $60 (off by $40)
Google Nest Mini is for $29 (off by $20)
Sony SRSXBo1B Portable Speaker is at $15 (off by $20)
Skullcandy wireless earbuds is for $30 (off by $30)
Sharper Image projector is for $50 (down by $50)
Gaming
Sharper Image Gaming Chair with inbuilt Speakers is for $40 (off by $60)
PS4 and Xbox One controllers off by $20, priced at $40.
Xbox One X console with NBA game bundled for $350 (off by $150)
PlayStation VR headset is for $200 (off by $100)
VoltEdge Wireless and Wired Gaming headsets are for $40 and $25 respectively.
All these deals have at least 15% of Kohl's cash in them coming, making them much cheaper.
Amazon
And at last, the big online brother to has some great discounts on products.
TVs.
Samsung's 4K QLED TVs of 45″, 55″, 65″ and 82″ are priced as $498, $698, $1,198 and $1,998 respectively. All are discounted by more than 40%.
Sony's BRAVIA 55″ and 65″ are priced at $1,498 and $1,998 respectively. Off by more than 30%.
Logitech Gaming Accessories
Gaming Joystick (model F310) is for $14 (off by 44%).
Wireless Keyboards are priced between $20-50 (off by at least 35%)
Wireless Mouse is for $47 (off by 55%)
Wired Gaming Headsets are priced between $20-70 (off by 60%).
Blue Yeti Mike is for $90 (off by 25%)
Others:
The SimpliSafe home security kit is for $280.
Amazon basics three buttoned USB wired mouse is for $6.99
We suggest you bookmark this page and keep refreshing periodically, as we update the latest deals