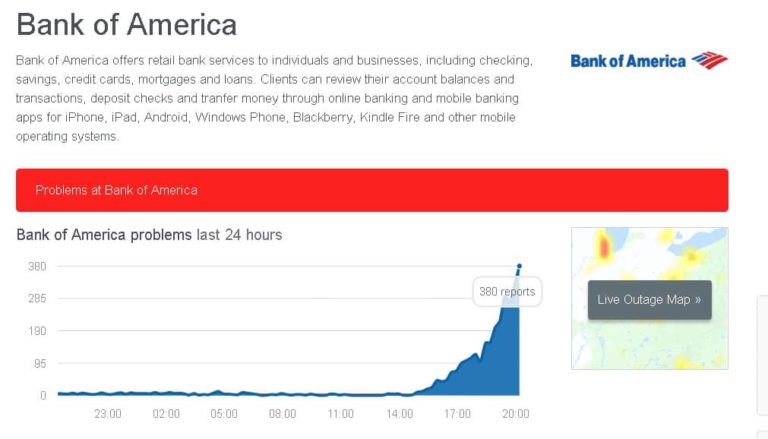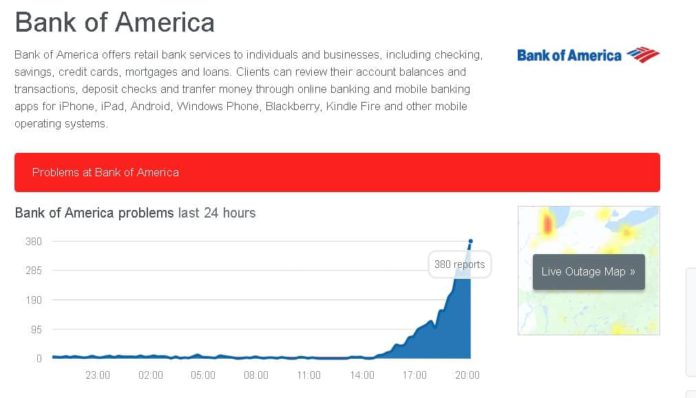 Recently, Bank of America Servers Goes Down.
Too many customer-facing the issues, related to online banking.
According to the down detector, the bank server is down from last 2-3 hours. User sharing issue on forum website and micro-blogging site twitter.
Customer can't access their credit card information from the morning at 7 a.m.
One of the users post "How can a bank this size not have their shit together? The system has been down for a long time!".
The Bank of America app is also not working because it is directly connected to their server.
Down Detector detect more than 400 error reports in the server of the Bank of America.
So follow this blog post, we will update every information regarding the Bank of America.