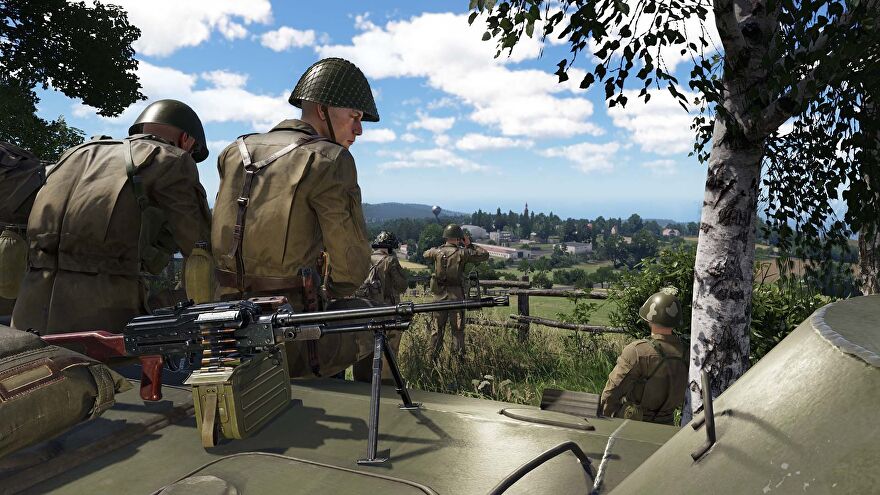 It will be the first time that the Arma series is available on consoles. Arma Reforger, a new game developed by Bohemia Interactive and announced during a Livestream event, can be played on Xbox consoles in addition to being playable on personal computers. Arma Reforger serves as a bridge between Arma 4 and Arma 5. Yes, "is," as it is written in the paper today.
Reforger is a new entry in the series that serves as a bridge to the upcoming Arma 4, and it can be purchased for thirty dollars on Steam and Xbox Game Preview. Arma Reforger has not yet been announced for the PlayStation 4 or the PlayStation 5 systems.
Arma Reforger is a "creative platform" that is intended to demonstrate the capabilities of Bohemia's new Enfusion engine in terms of gameplay, modding, graphics, and other aspects of the game development process. It is important to note that Reforger is the very first Arma game to ever be released on a console.
According to the guide, Arma Reforger will serve as a "bridge" between Arma 3 and the game that will eventually become the official fourth installment in the Arma series. This is because of the "complexity of developing Arma 4."
Even though it might not be the Arma 4 that people had hoped for, it appears to be using Bohemia's brand-new Enfusion engine.
Arma Reforger is rumored to take place on the made-up island of Everon, which is said to be located somewhere in the Atlantic Ocean. The game is said to be set in "an alternate 1989" and will involve a war between the United States of America and the Soviet Union.
The fact that the game is being marketed as a "military simulation game" rather than simply a "simulator" gives the impression that it will be easier to pick up and play than the mainline games.