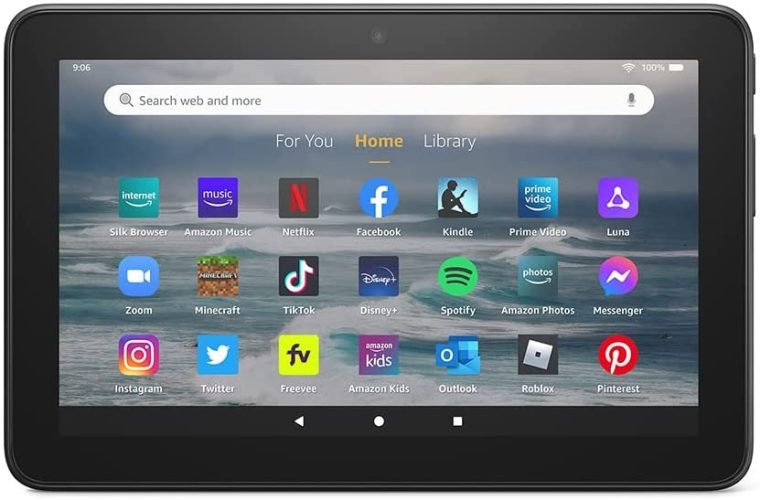 Because of their low price, Amazon Fire tablets are considered some of the best Android tablets currently available. Amazon has now confirmed that it intends to release upgraded versions of two of its Fire tablets, namely the Fire 7 and the Fire 7 Kids.
Amazon claims that the tablet's quad-core processor is "30 percent faster," and that it will have 2 gigabytes of random access memory (RAM) rather than just 1 gigabyte. Because of the additional memory, you should be able to load more web pages at once, and you won't have to wait around as much for applications to start back up when you switch between them.
The manufacturer also claims that the tablet will have a battery life that is about 40 percent longer between charges, and they estimate that you will be able to do about 10 hours of web browsing or video watching on a single charge.
In comparison to the previous iteration, this one is lacking something. The new Fire 7 will only be available in three colors: black, denim, and rose. This is a reduction from the previous model, which was available in four colors.
Nevertheless, in light of the prices, it is difficult to argue against the offer that Amazon is making here. With lock screen ads, the 16GB version of the Amazon Fire 7 (2022) can be purchased for just $59.99. The price of $95 gets you a fully-featured model with no advertisements and 32 GB of storage space. Rose, black, and denim blue are the three different color options.
There is also a version of the tablet designed specifically for children that costs $109 and comes with a warranty that will replace the device in its entirety if it is broken during the first two years.